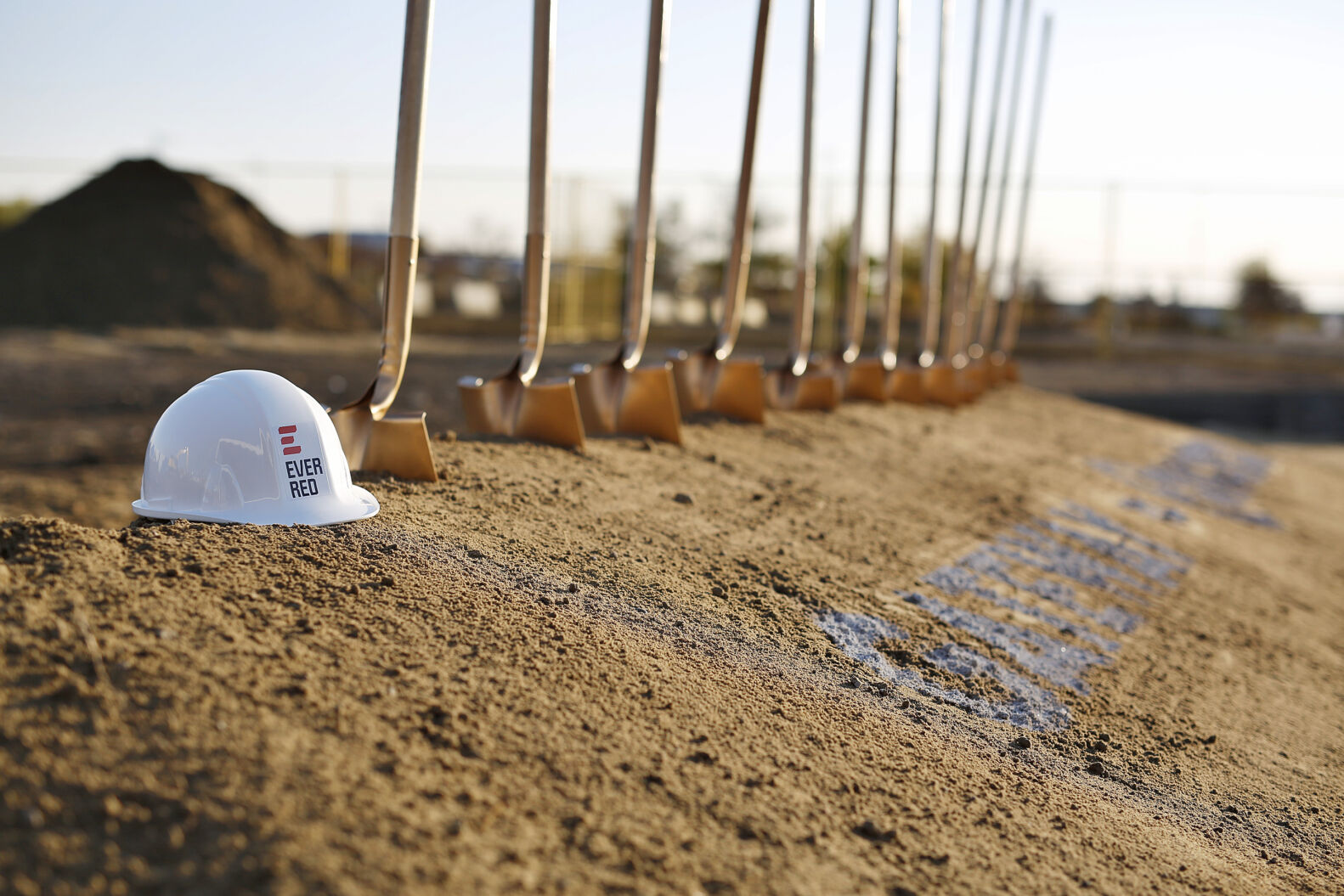 Breaking Ground at EVER Square
On Thursday October 6, 2022, EVER Real Estate Developments celebrated the breaking ground of the 5.78 acre EVER Square, the newest addition to the Gateway to Edmonton.
The morning event was attended by over 100 guests, including project shareholders, future tenants, vendors and suppliers, partners, and local dignitaries, and began with the official "shoveling" symbolizing the breaking of ground.
Bijan Mannani, Partner and CEO, started the formal program highlighting the goals of this development and its place within the City.
"Our vision for EVER Square is to lead our industry in starting the transformation and redevelopment of Gateway to Edmonton. This vision is to have a balanced approach in ESG (Environmental, Social, and Governance) considerations, delivering as sold to our stakeholders, collaborating with municipal and all levels of governments, industry, and business partners, to have a vibrant development that stands the test of time, has extraordinary elegance, adding value to quality and caliber of life of Edmontonians and those visiting our beautiful city."
Behind Bijan and visible to all attendees, an enormous pit 40' deep and nearly 450' long, marked the completed work in the excavation of the underground parkade. Fillmore Construction as General Contractor and valued partner in EVER Square will next commence with piling activity before starting the underground parkade foundation. Expected completion of the development is close to 20 months, Q2-2024.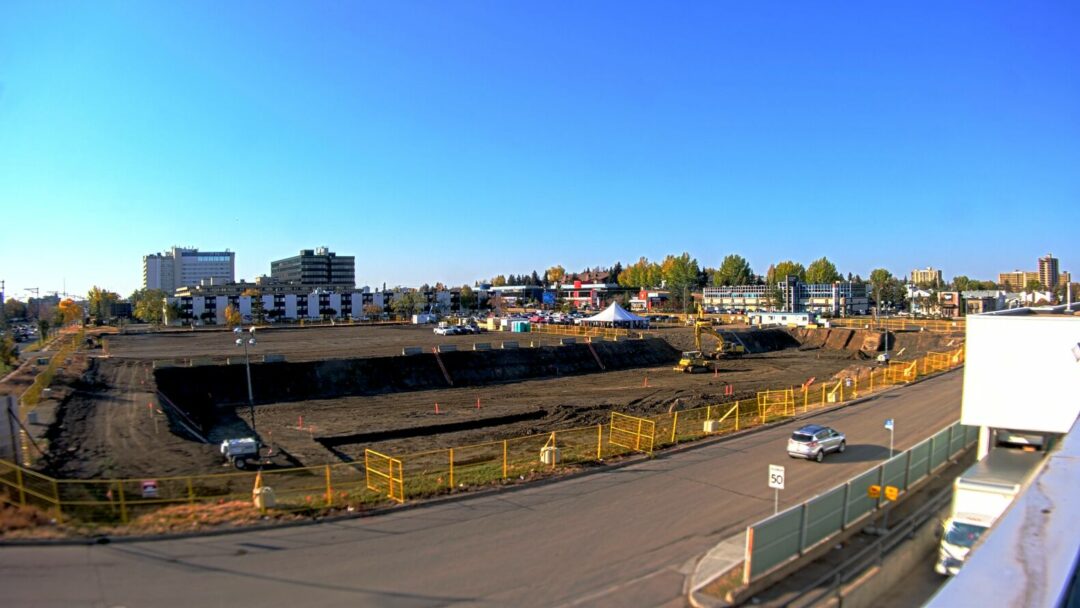 Honorable Mayor Amarjeet Sohi offered his congratulations on the project, expressing relief that a group had the right vision, and the right team to at long last make the best use of this significant piece of land which has been vacant for nearly two decades. EVER RED and Stantec worked closely with the Edmonton Design Committee to finalize the overall design and flow, which will aesthetically elevate and enliven a highly visible area of the city, and even where this extra step of approval and collaboration is involved, Mayor Sohi reiterated his commitment to reducing permitting and approval times for Edmonton developers and businesses.
Tenancy at EVER Square
EVER Square's most unique attributes are its design and location. Danya LeBlanc, Marketing Manager, shared the impact these characteristics has had in the tenant mix.
"Essentially, we are right in the middle of the roadway that connects Edmonton to our regional and international business. For our retail tenants, this means reaching a target market that extends beyond Edmontonians and reaches visitors to our City as well.

This is one of the reasons EVER Square is fully-reserved on all retail units, and we are thrilled to share that this development will be the future home of some national brands you have not yet seen in Alberta, nor many places in Canada."
In the professional tower, the upper levels will include professional services centering in construction, real estate, and development. EVER RED will occupy the fifth floor, Fillmore Construction on the fourth floor, and the third floor is currently in negotiation with a national firm in the real estate industry.
The main and second floor levels of the professional tower will be occupied by medical users including General Practice and Pharmacy, a Pediatric Speciality and Sub-Specialists Practice, an Autism & Lifespan Centre, and a specialty Psychology Office. There exists a medical hub within the site, which currently has limited space available.
Instrumental in both the acquisition of this parcel, as well as the many deals that have come to EVER Square, is listing brokerage RE/MAX Excellence Commercial Division. Christopher Alexander, President of RE/MAX Canada joined the program offering his congratulations to EVER RED, appreciation to the #1 RE/MAX Commercial Team Worldwide, and commitment to supporting the growth of RE/MAX Commercial in Alberta.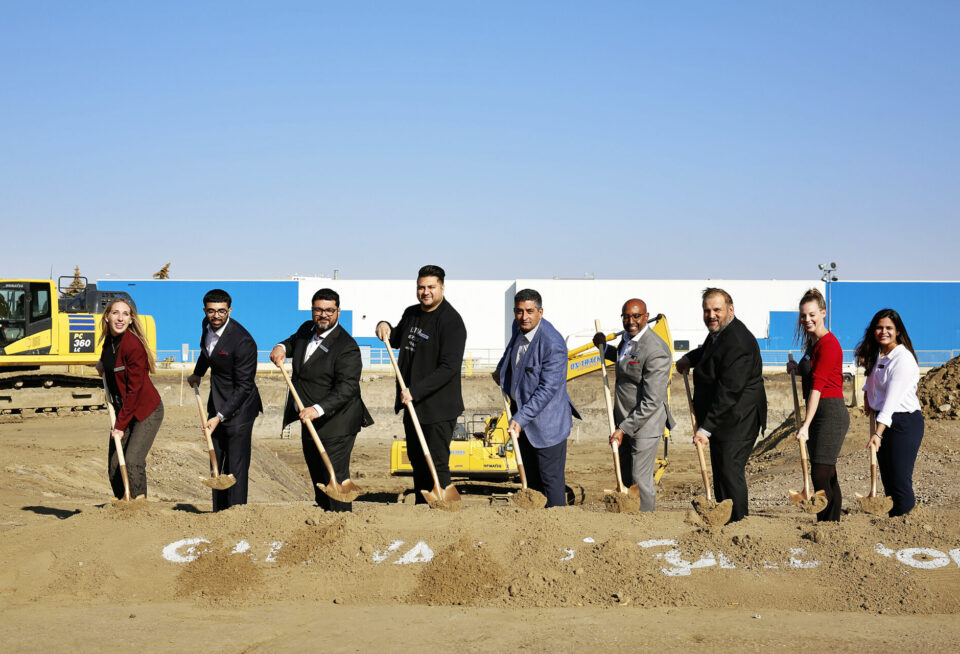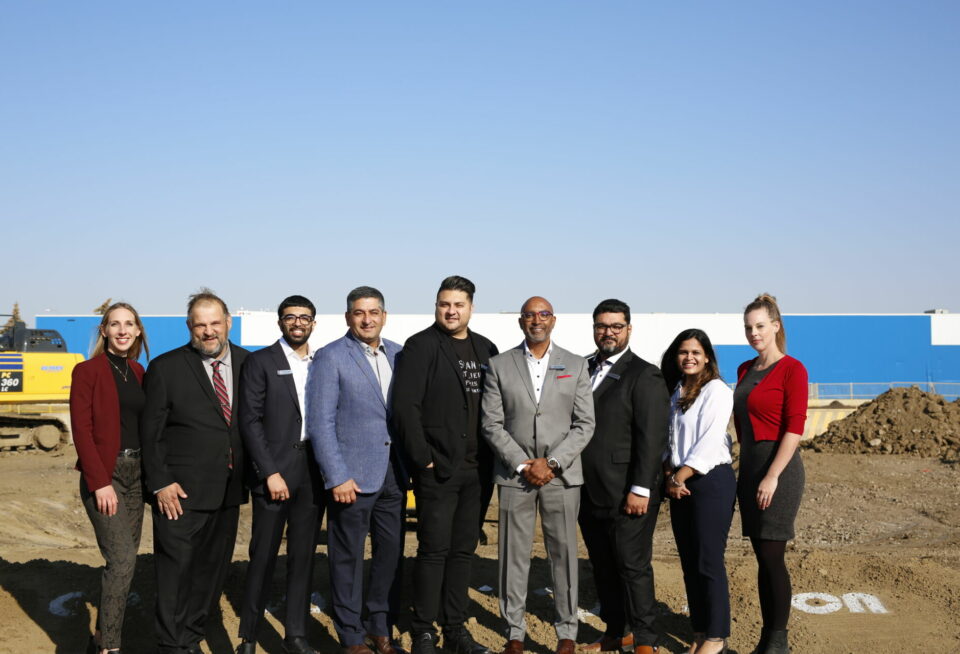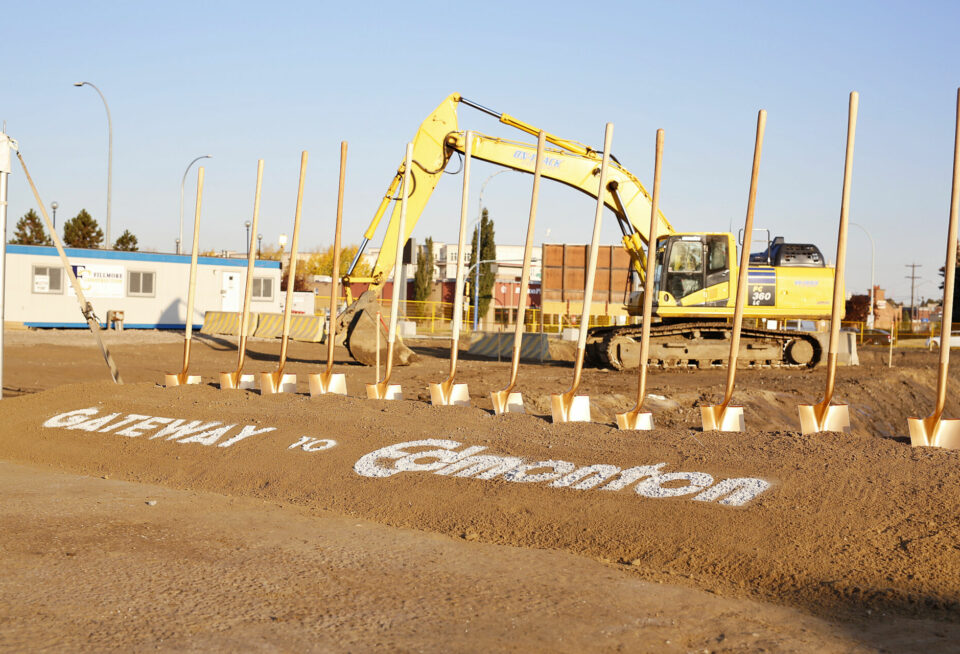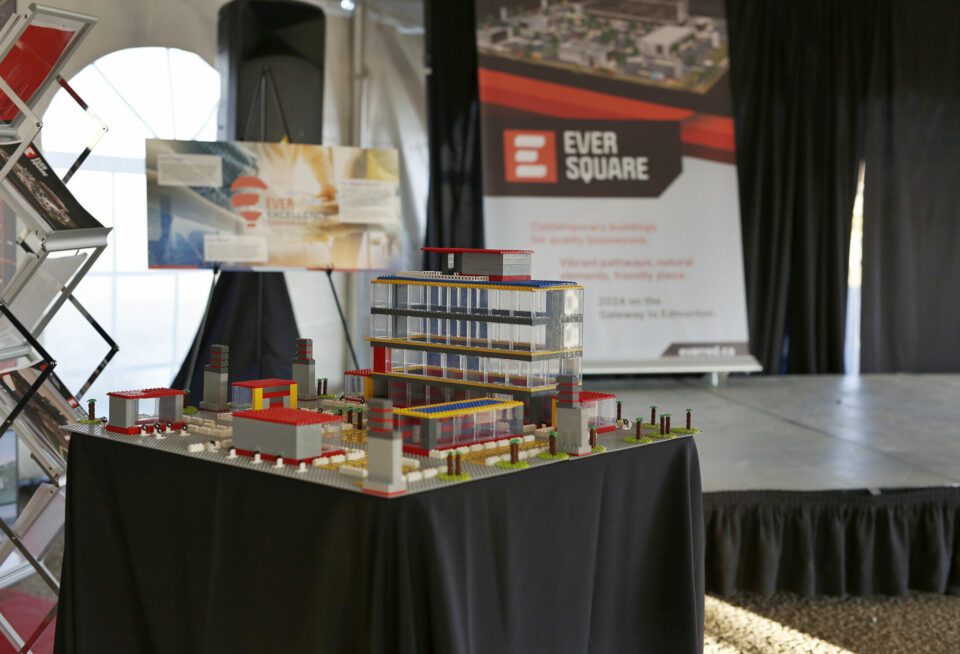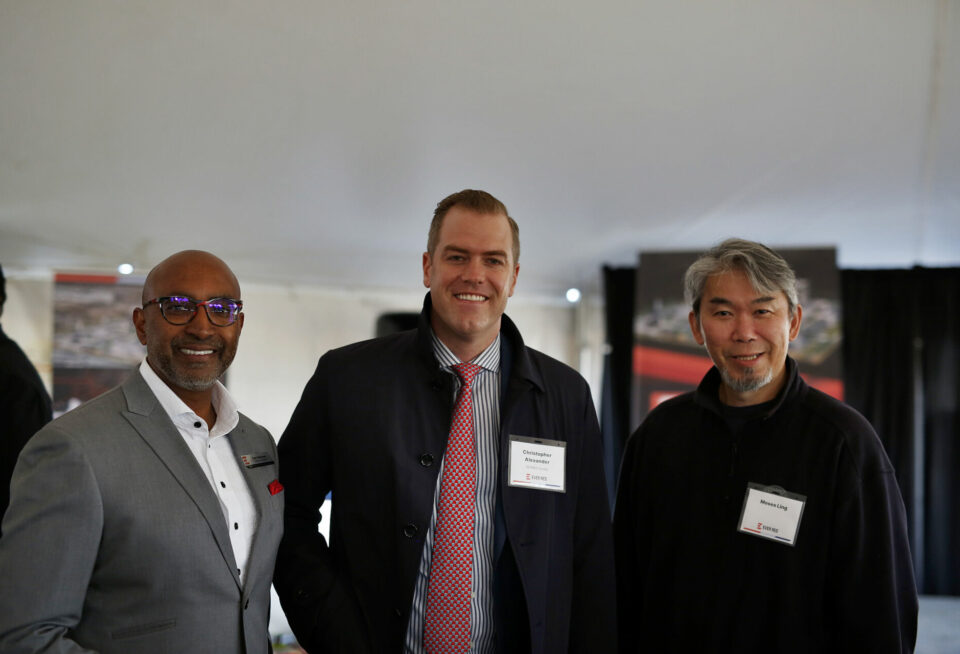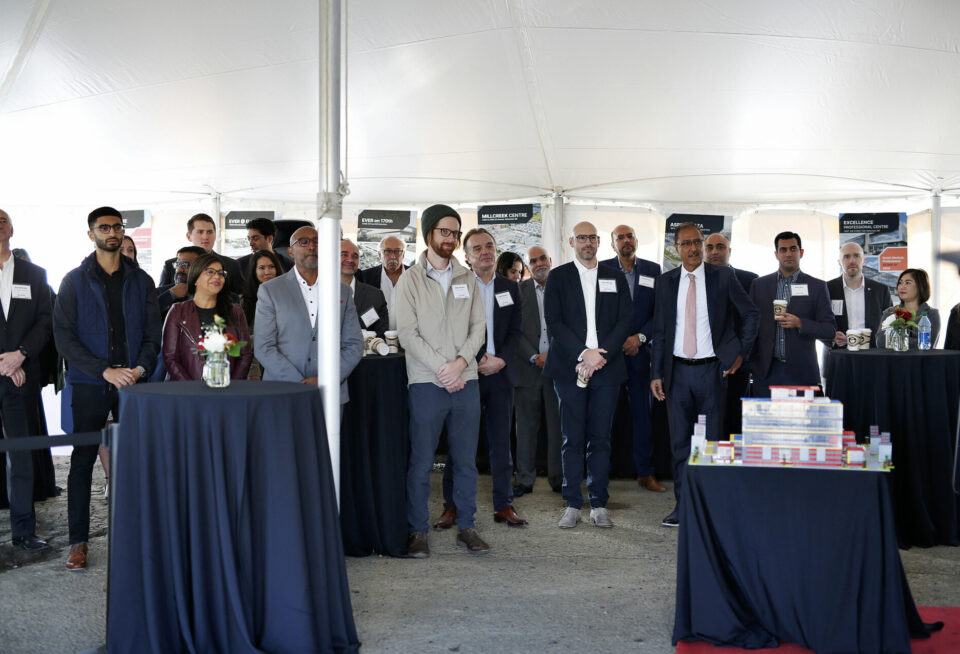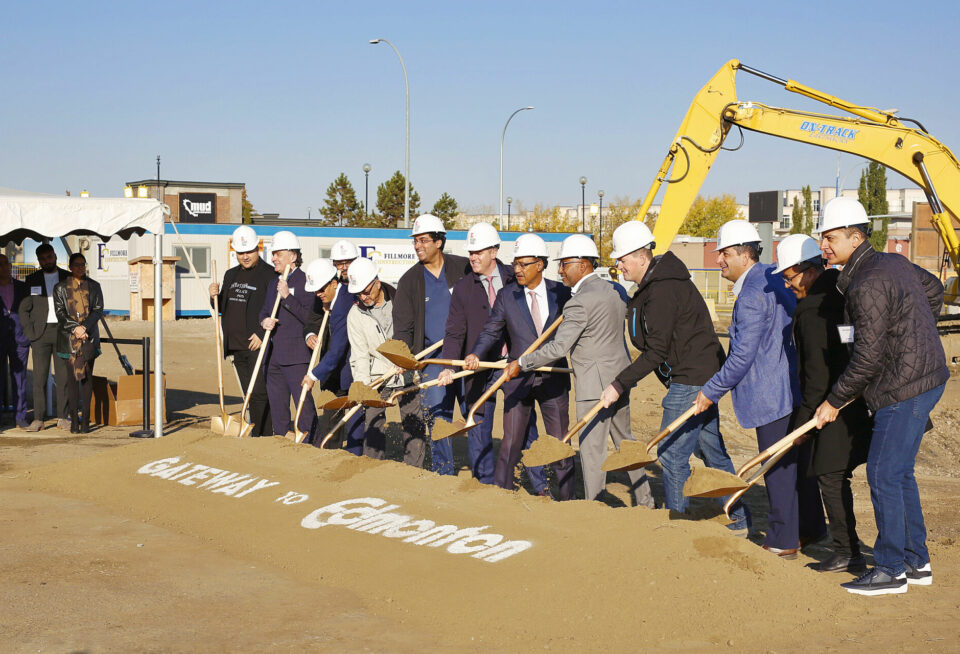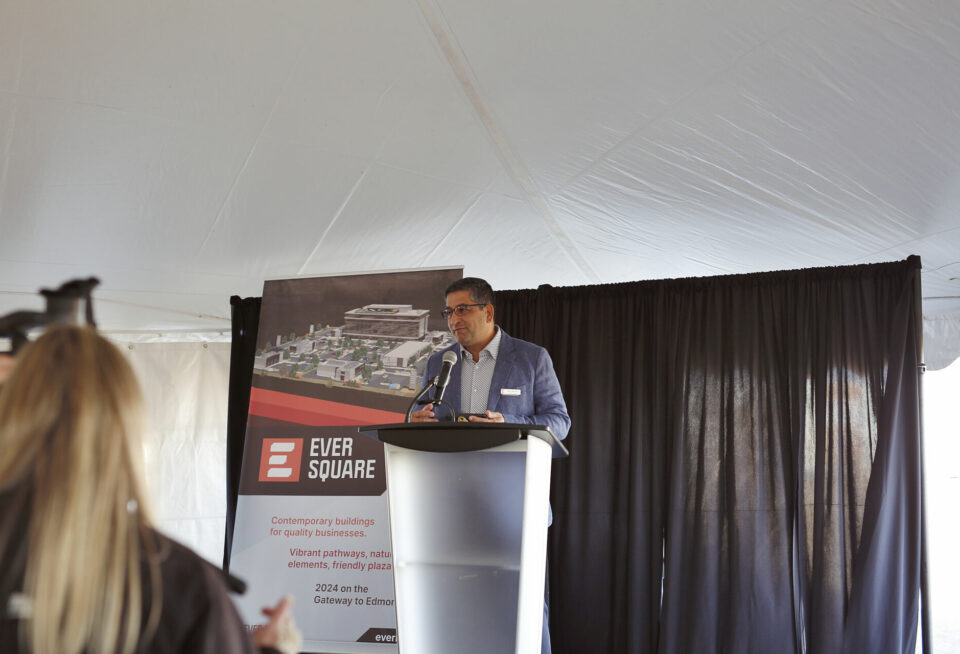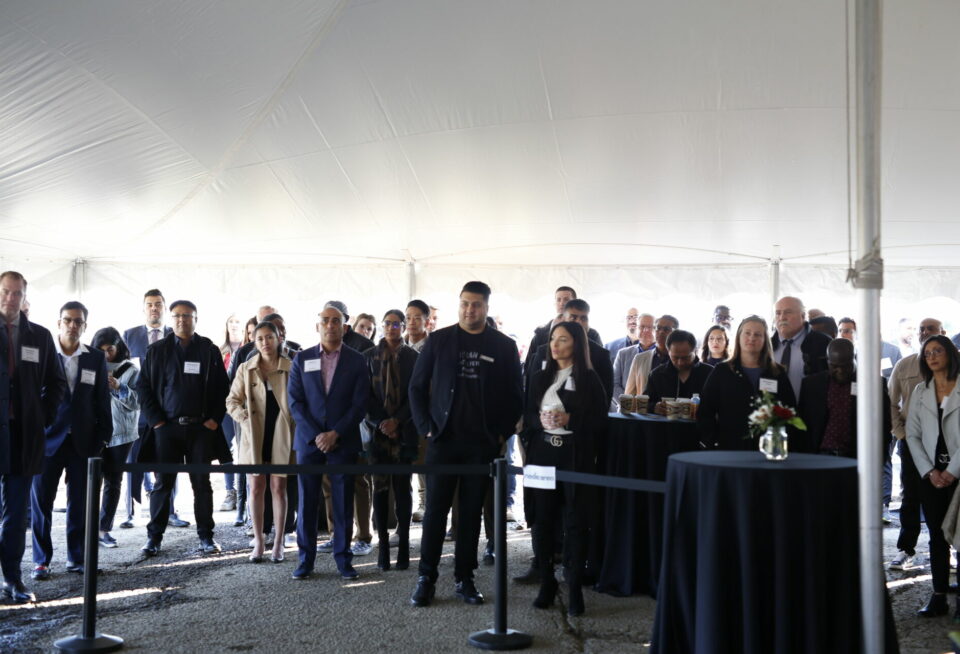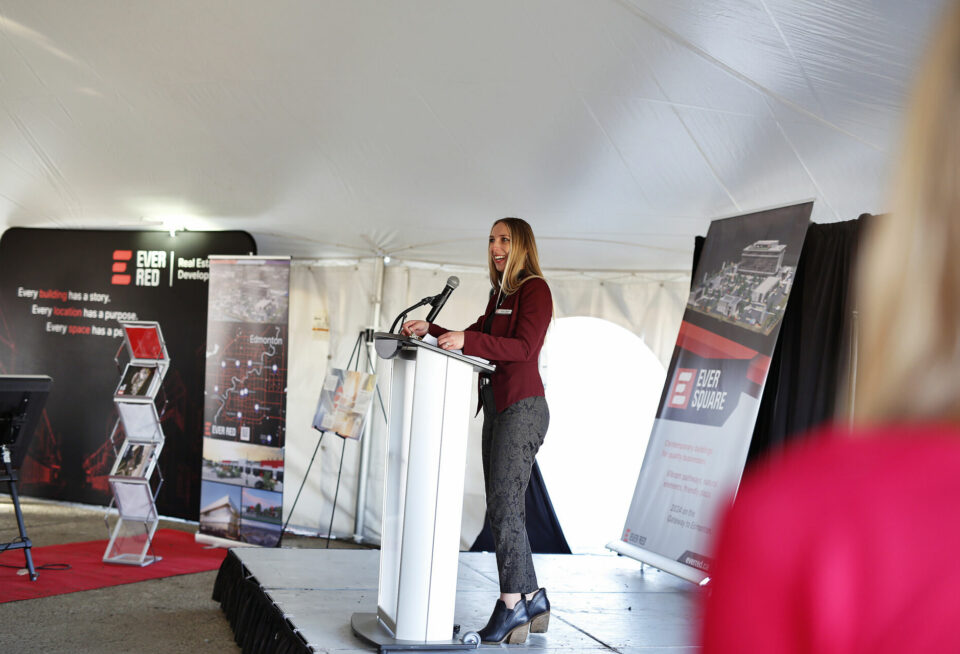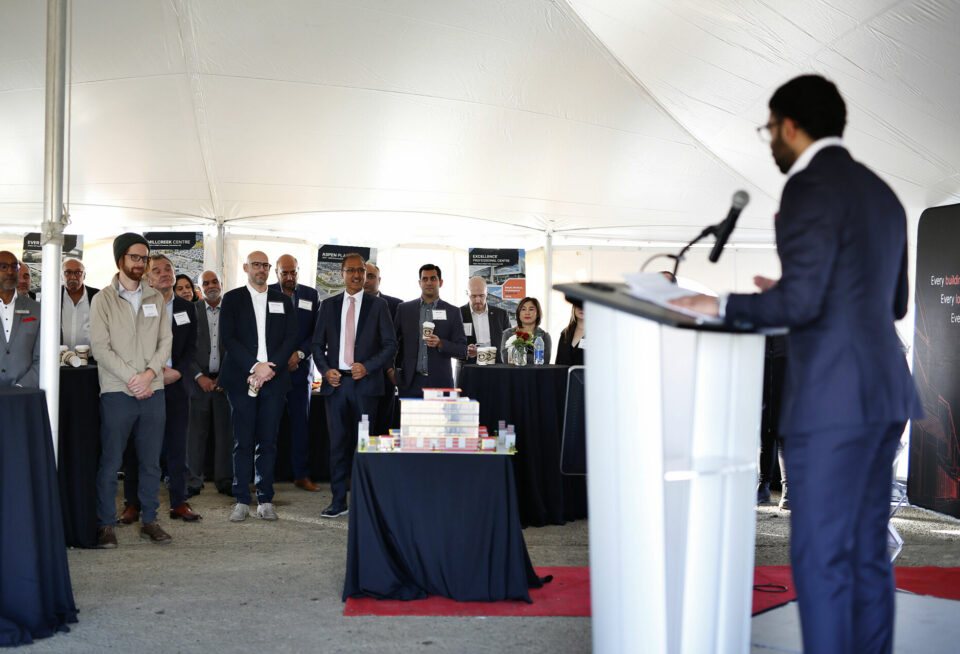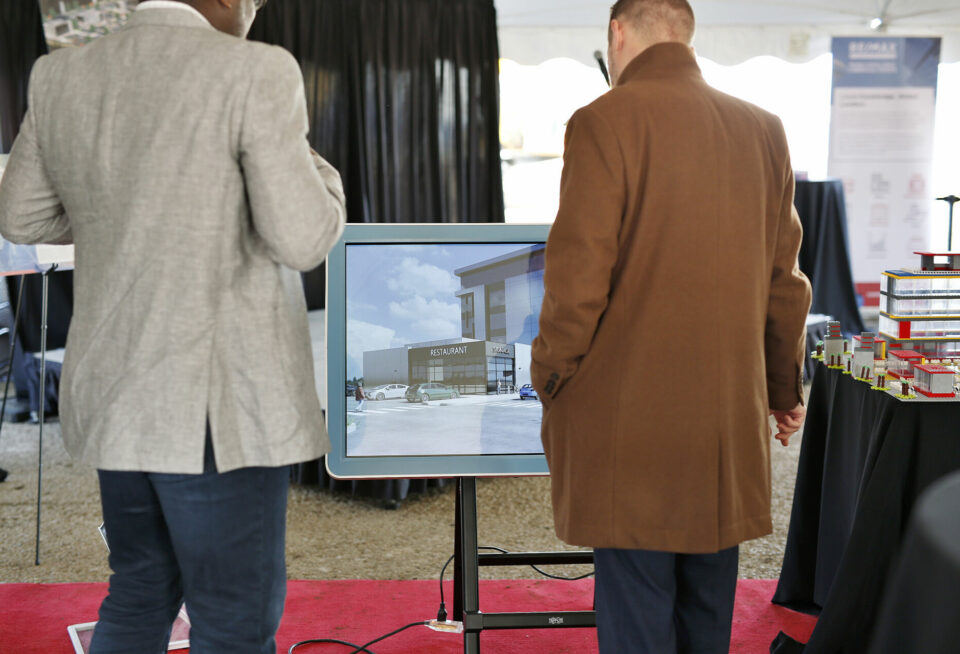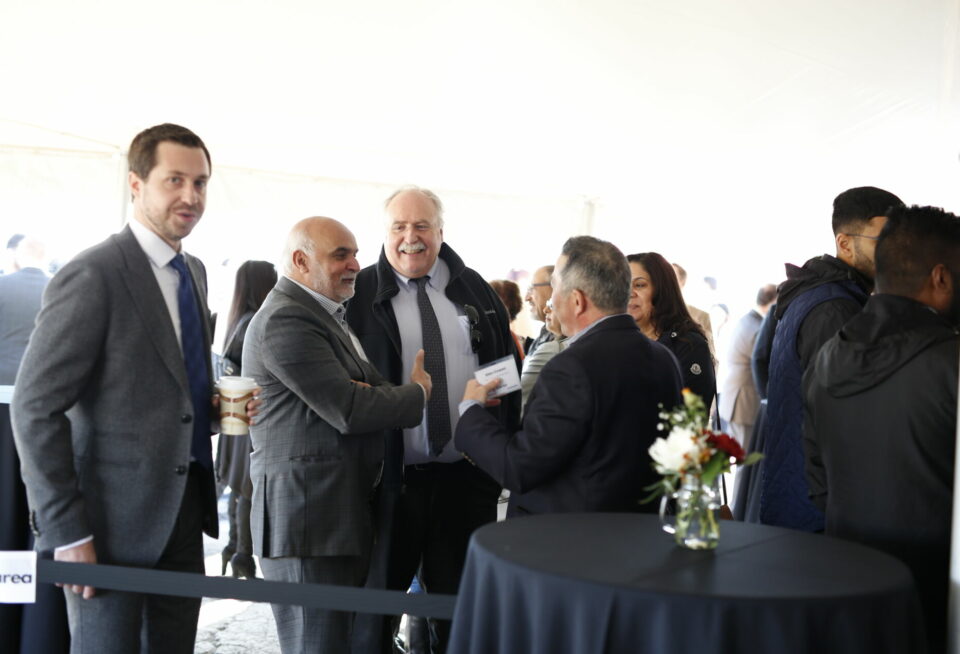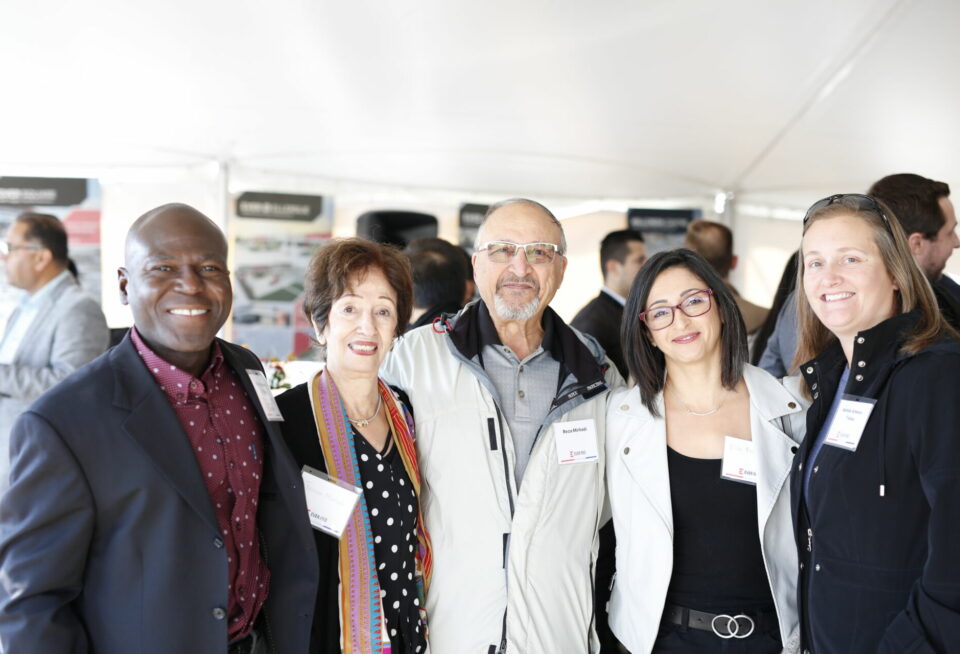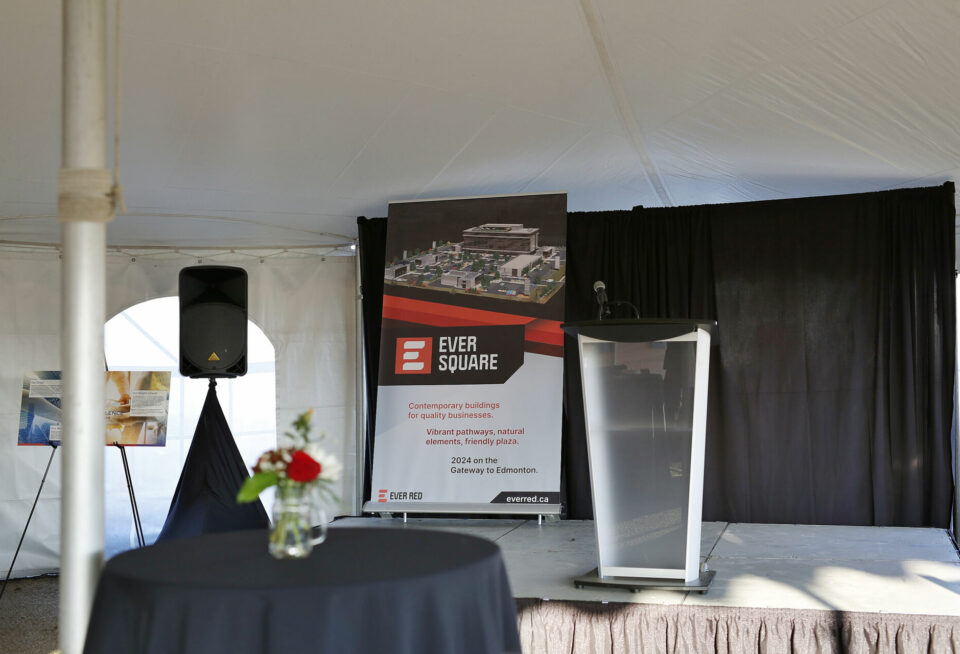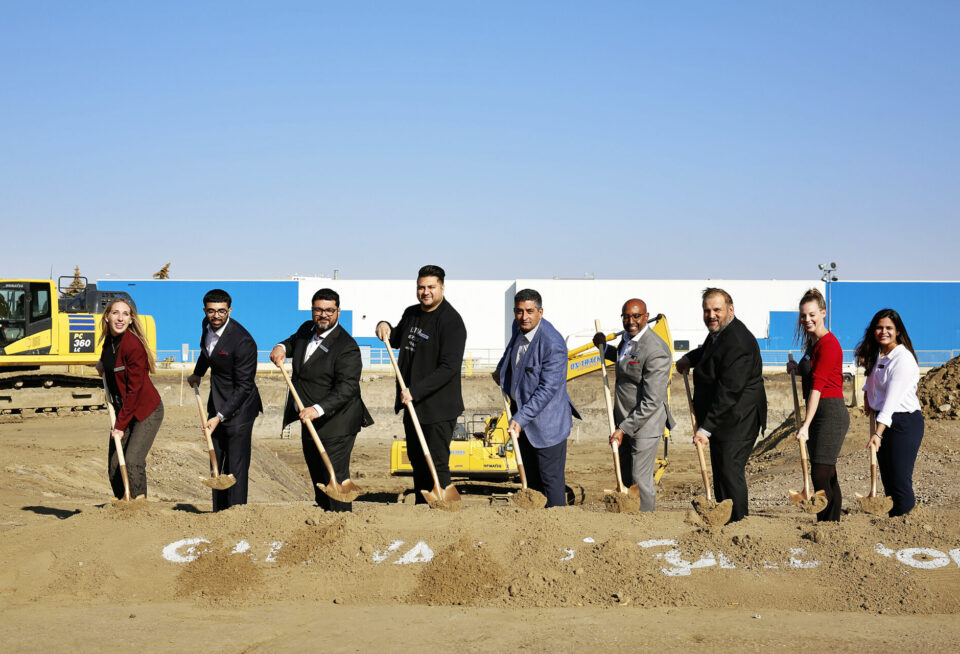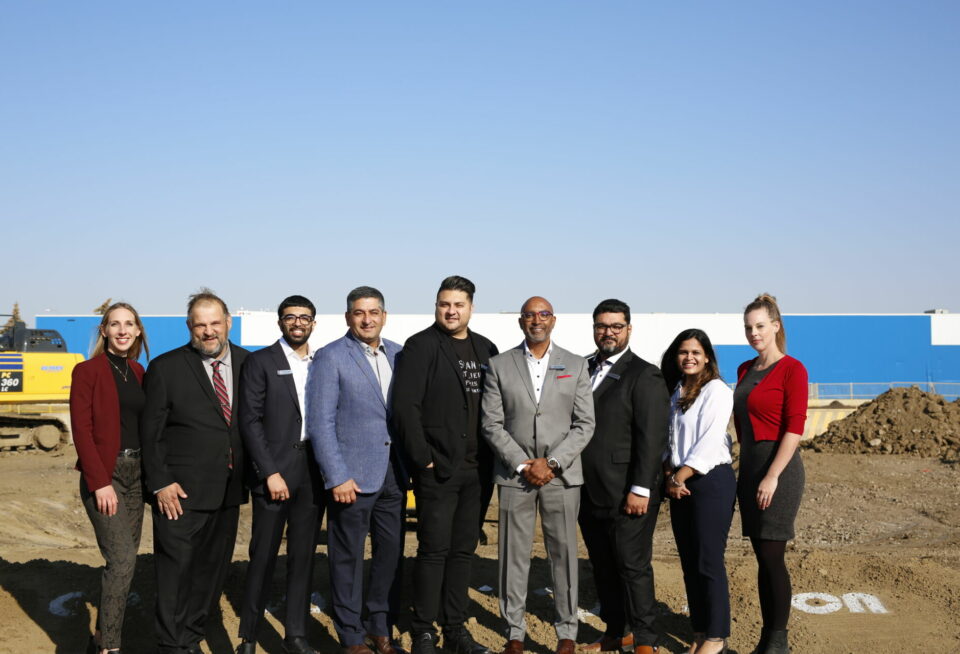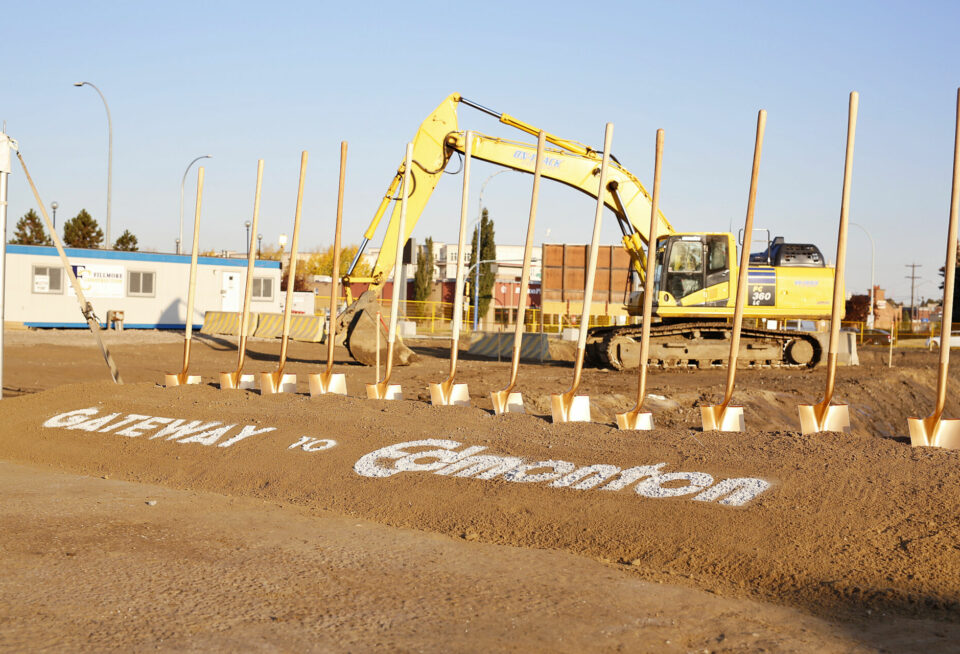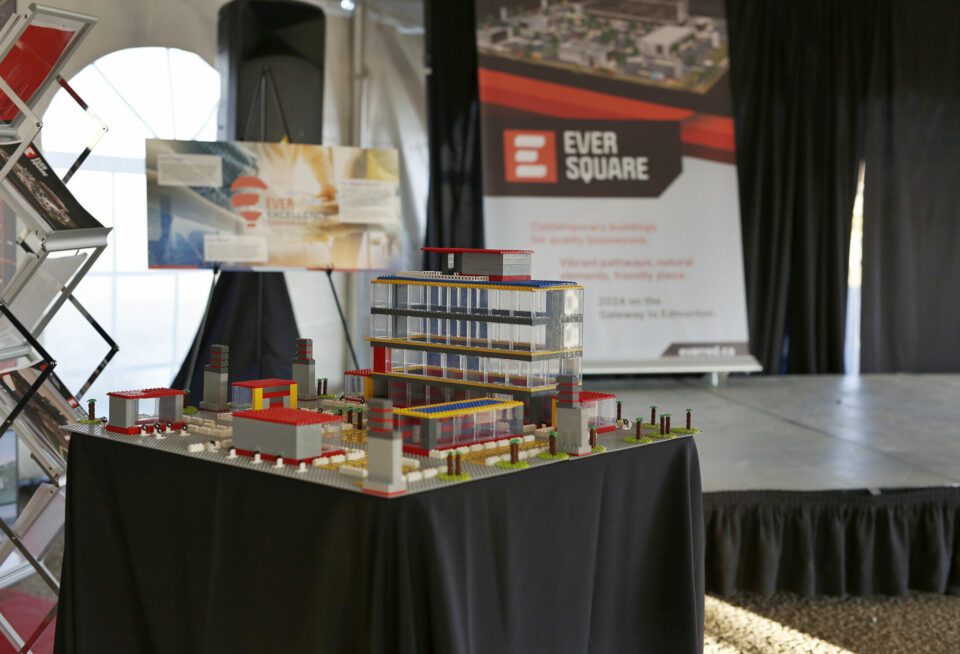 Throughout the event, team members at EVER RED reiterated their underlying values and their approach to their projects and long-term impact. Mrs.LeBlanc shared that the EVER Excellence Foundation launched this summer with seed capital of over $203,000, and that the team is committed to building the endowment fund with each project they develop. Bijan Mannani closed, stating:
"For each or our developments and we strive to make a lasting impact and leave a positive legacy in the communities we build. With this perspective today, we set the foundation for our expansion, and for our team members to consider quality, client, and community in all of our development decisions."
About EVER Square
EVER Square will consist of a six-story professional tower with main-level retail, three standalone drive thrus, and a single story retail building.  The south portion of the development will be divided amongst two tenants with land leases, one of which is a lube-service station, whose purpose-built buildings will match the overall look and movement of this project.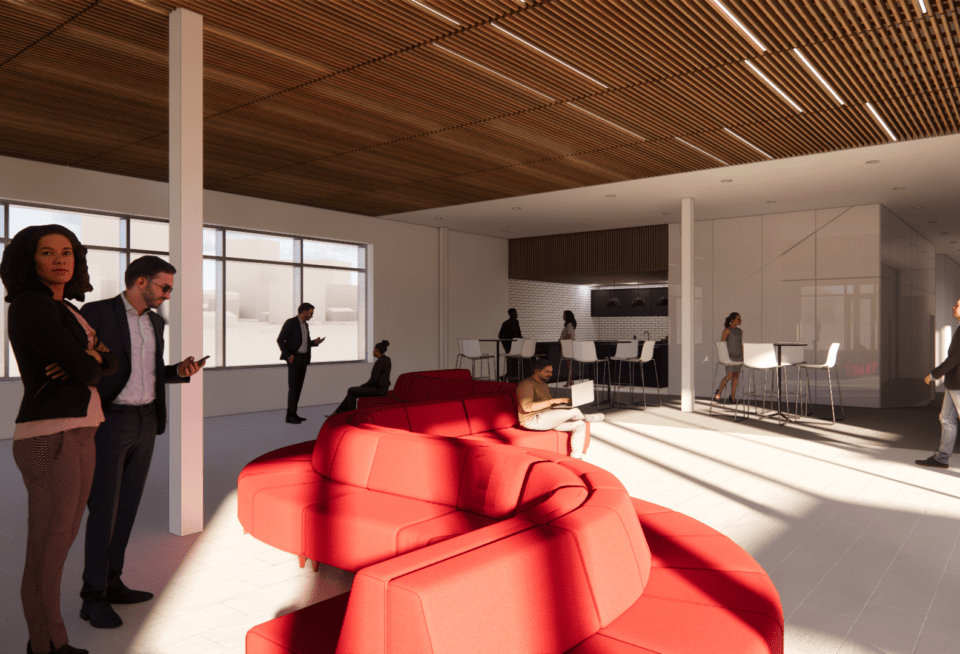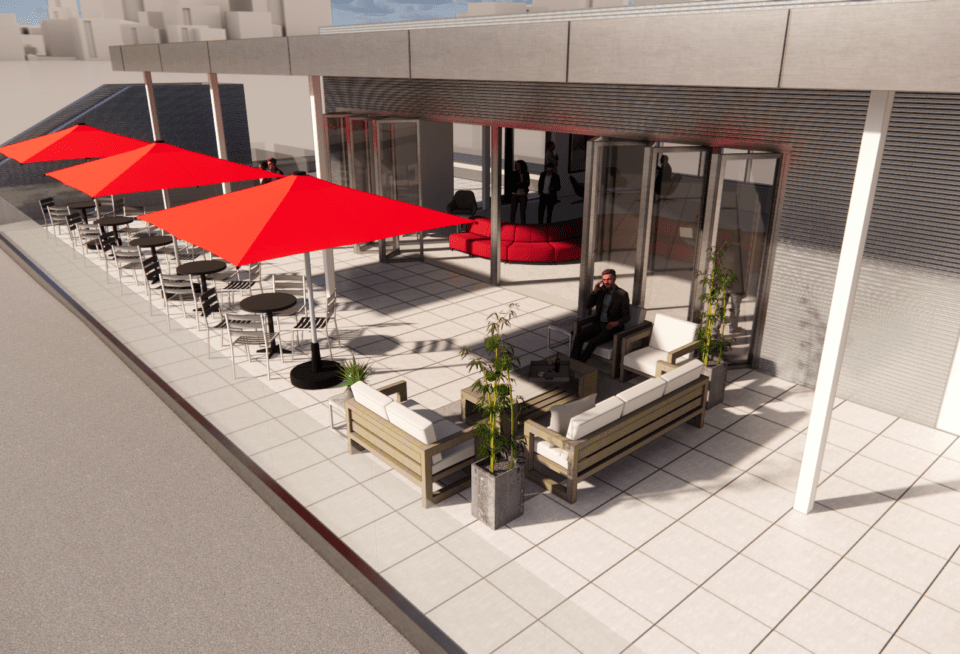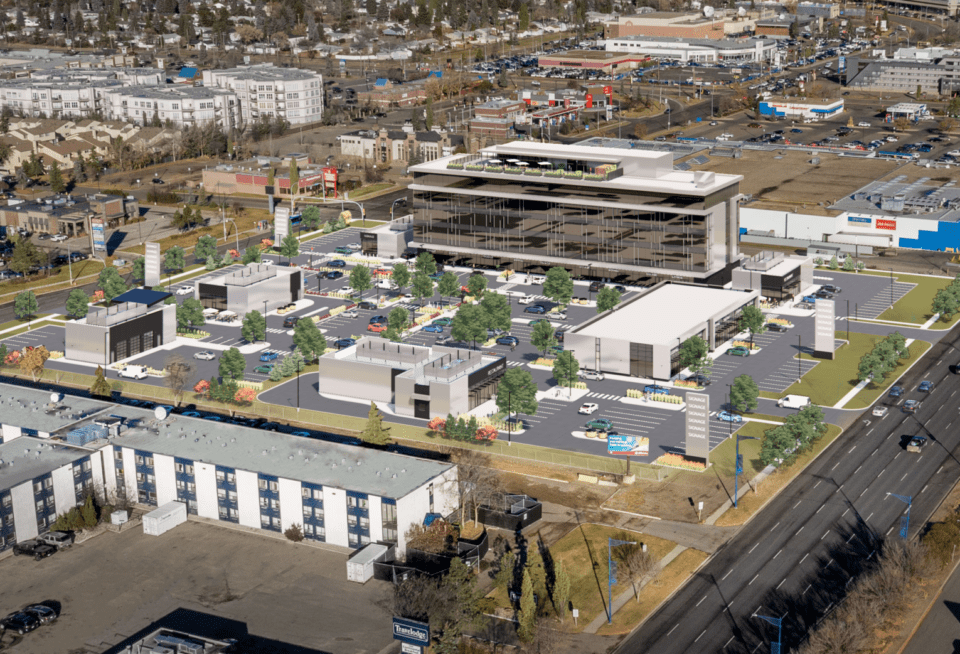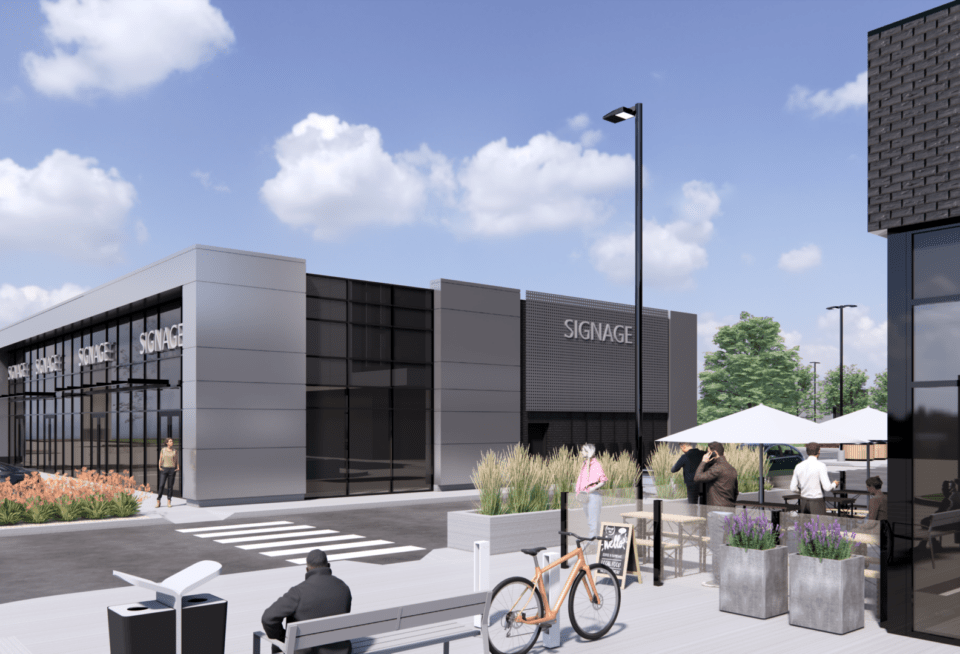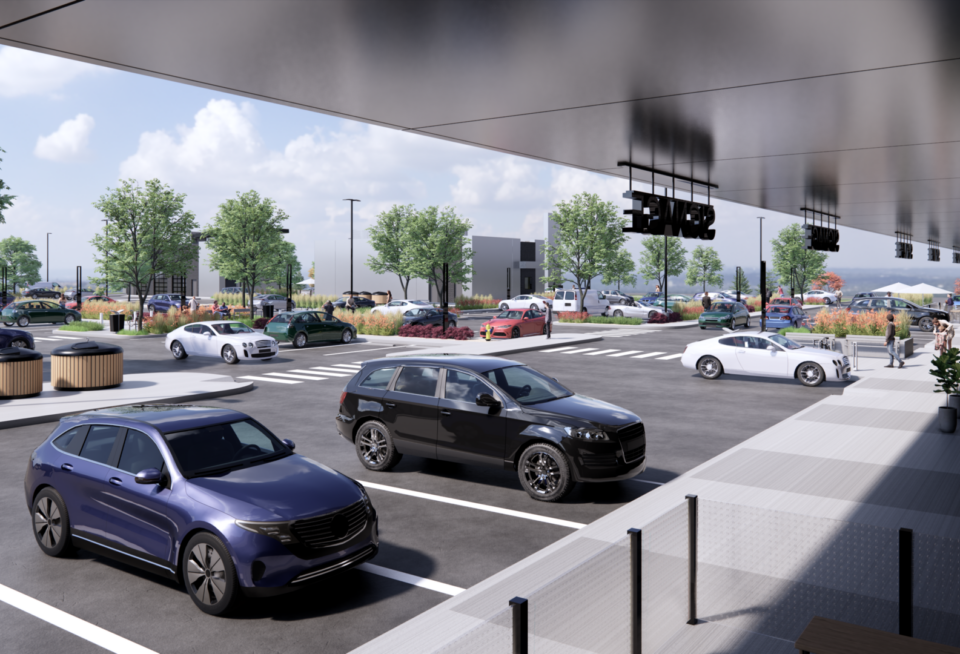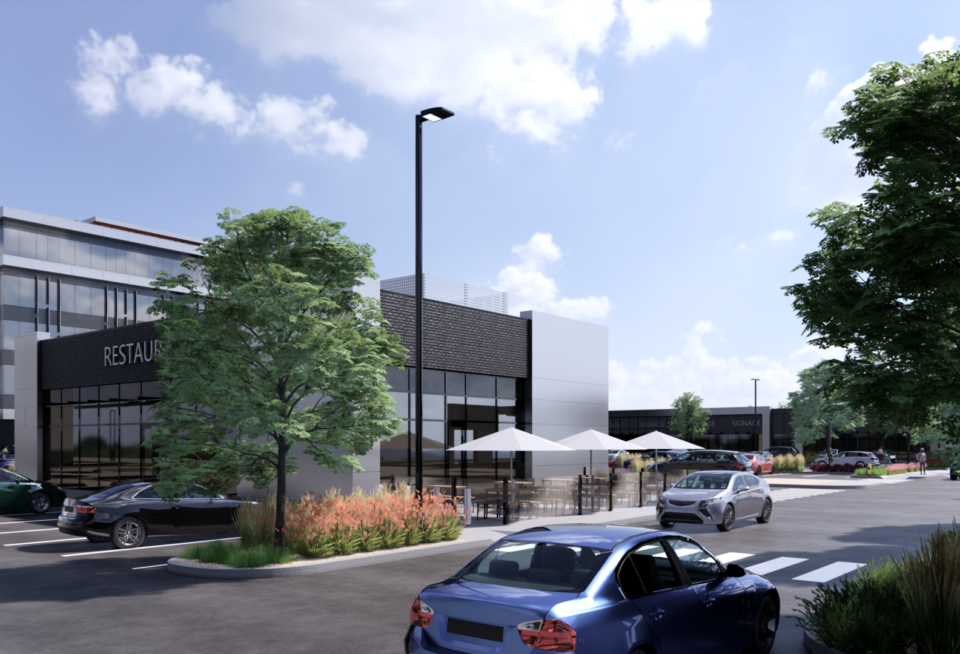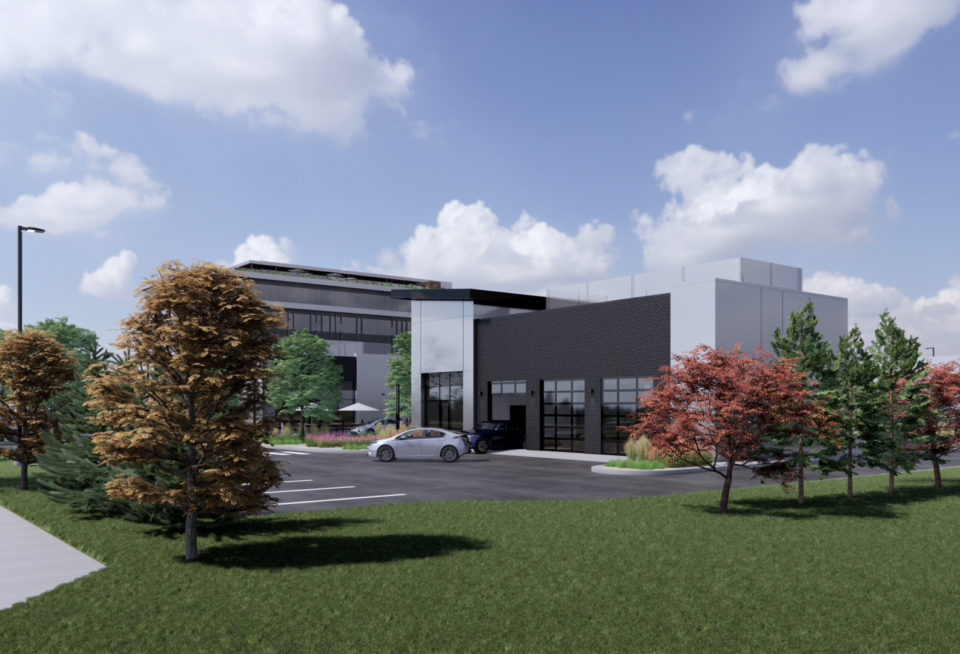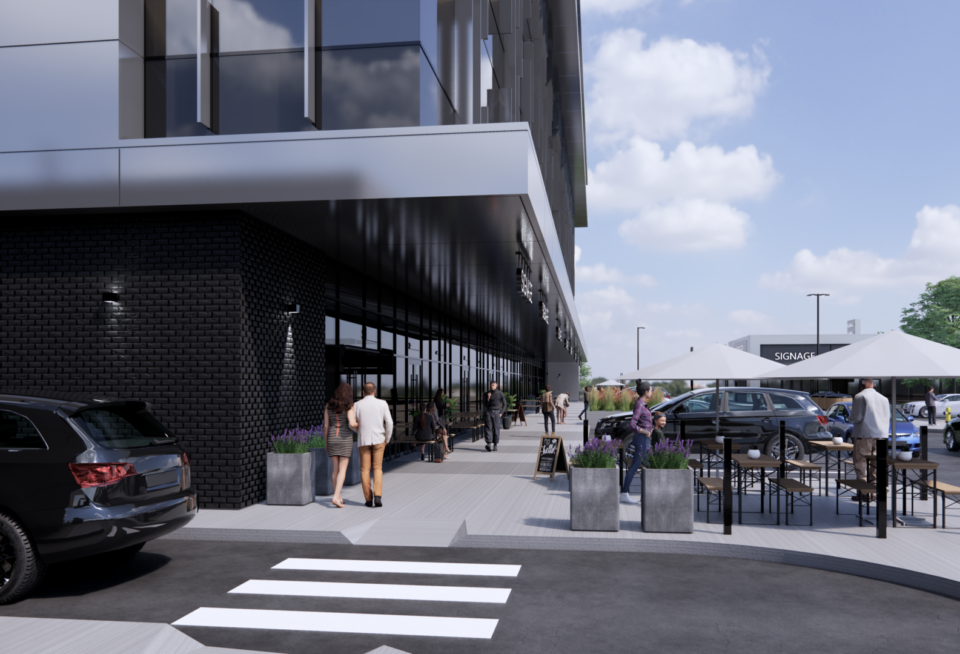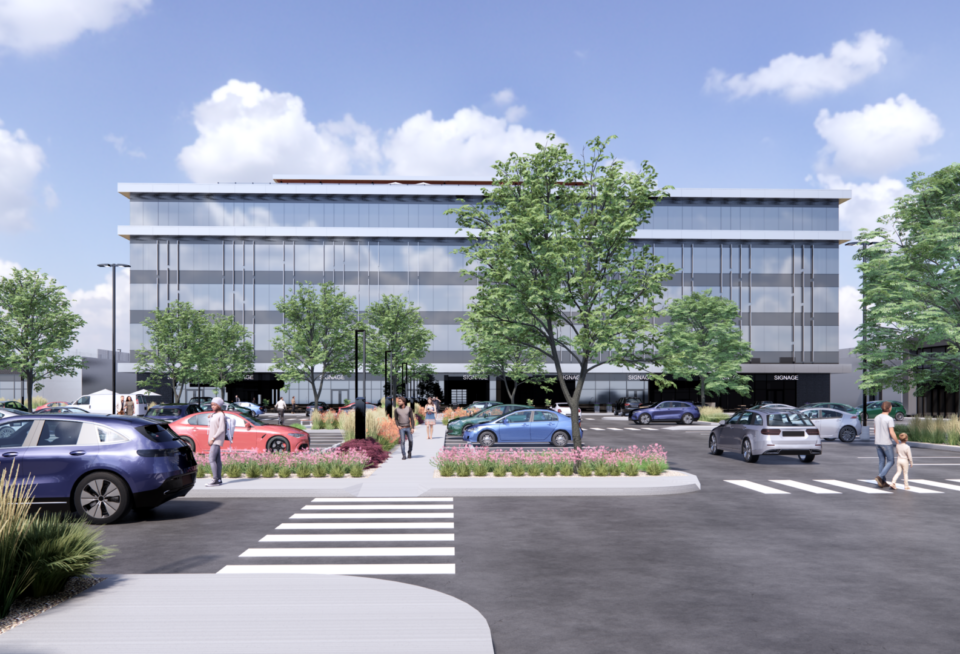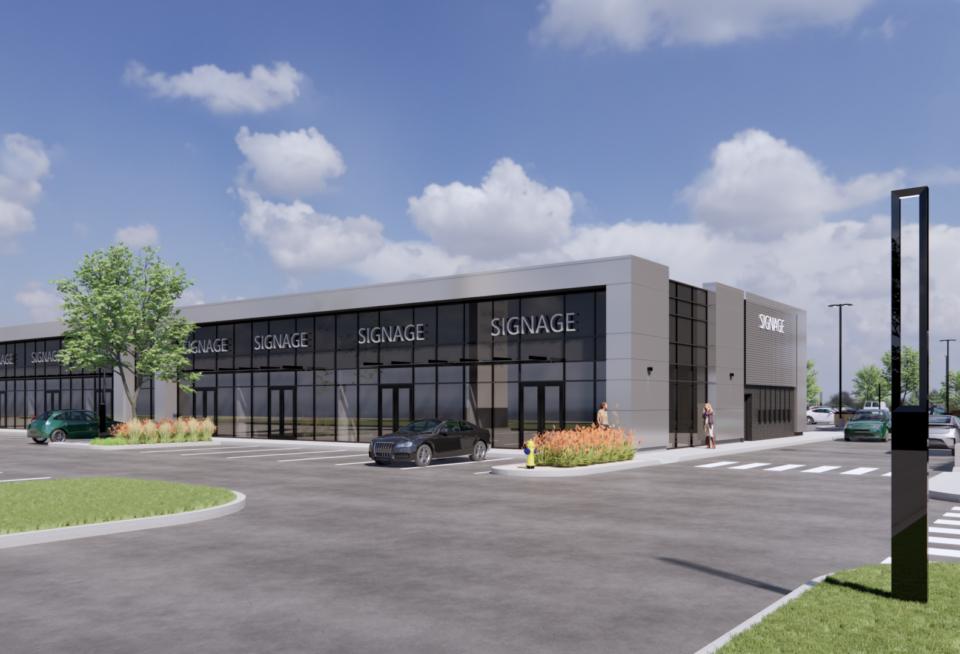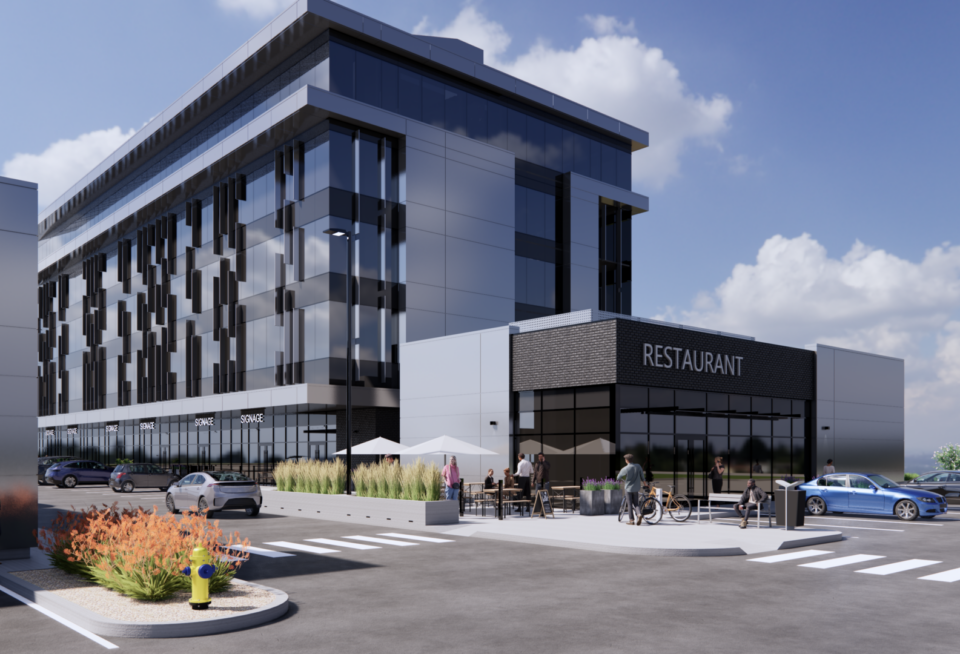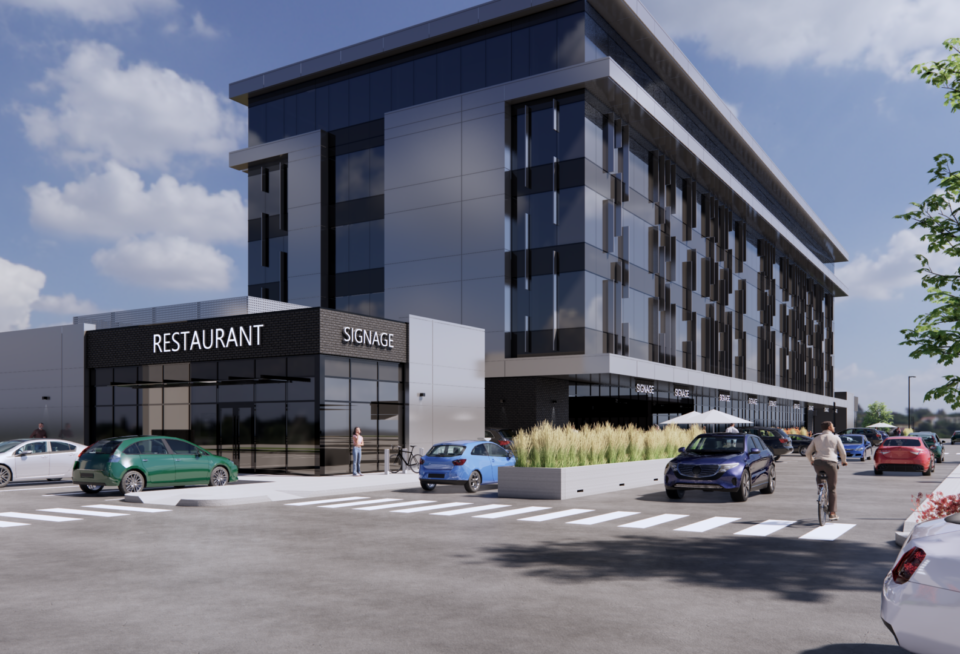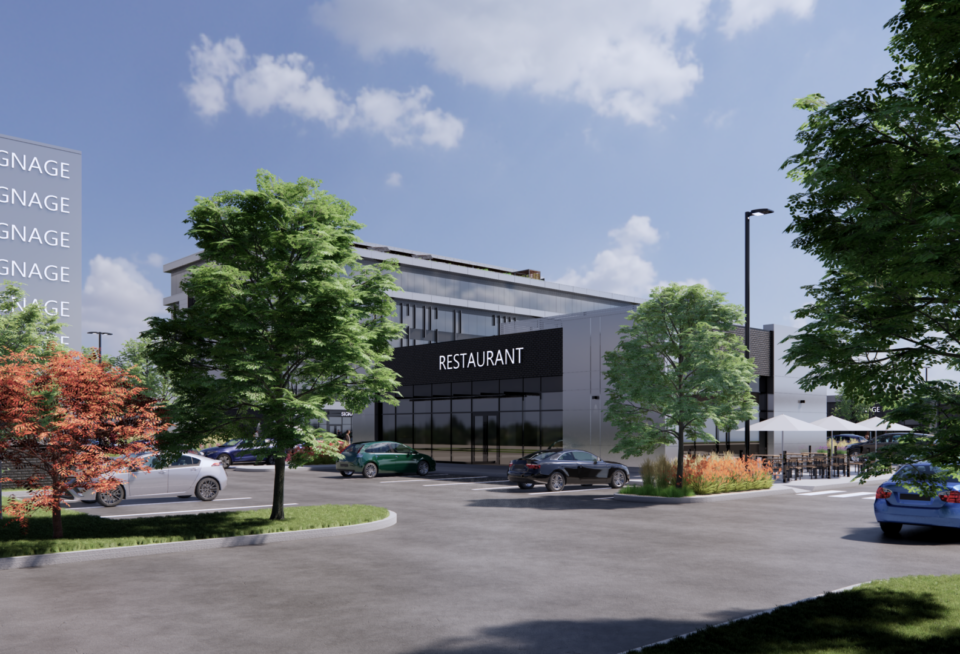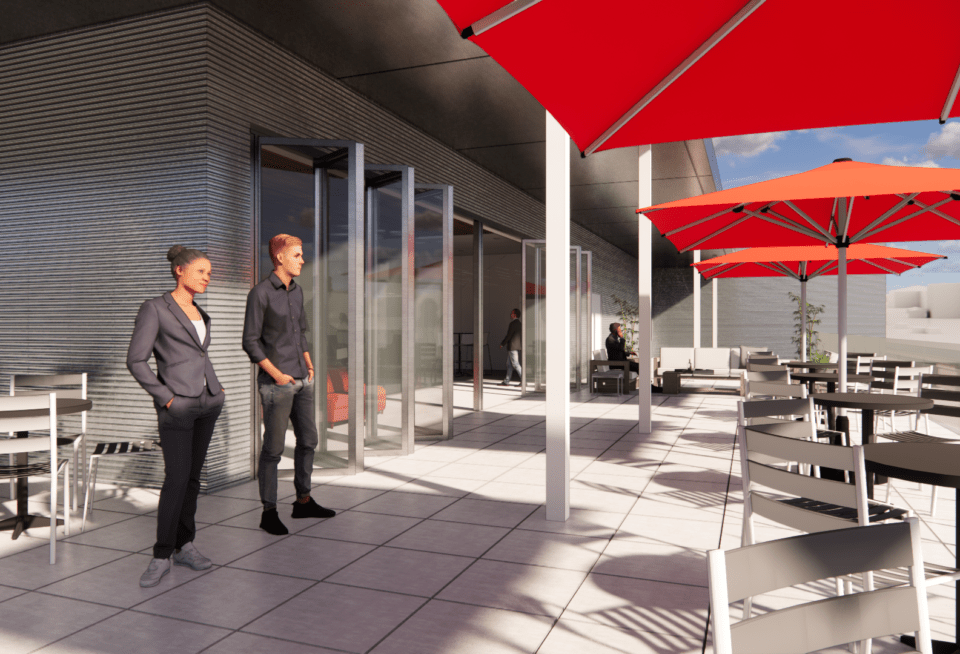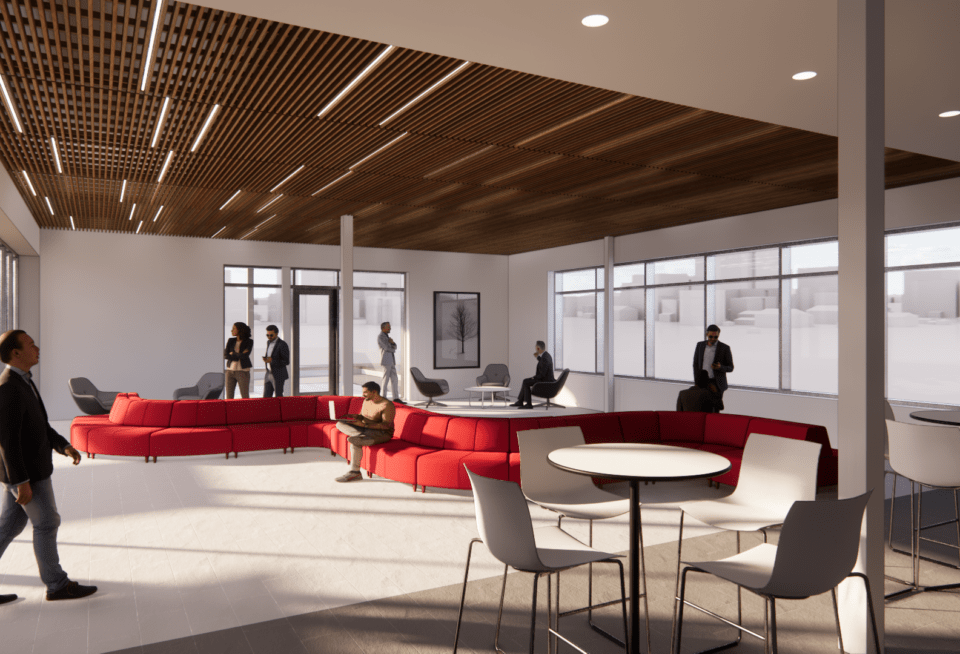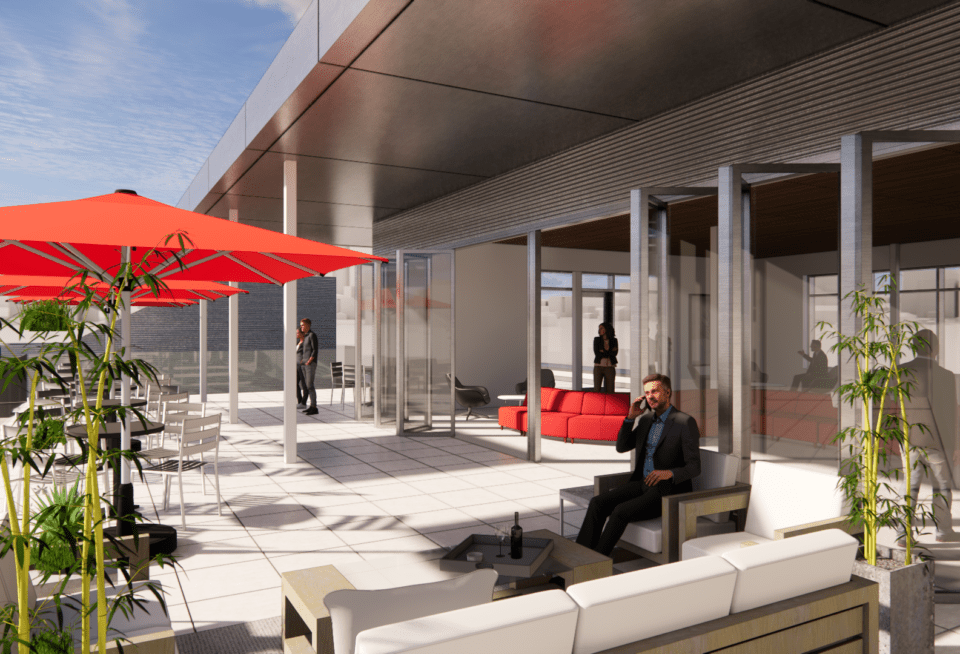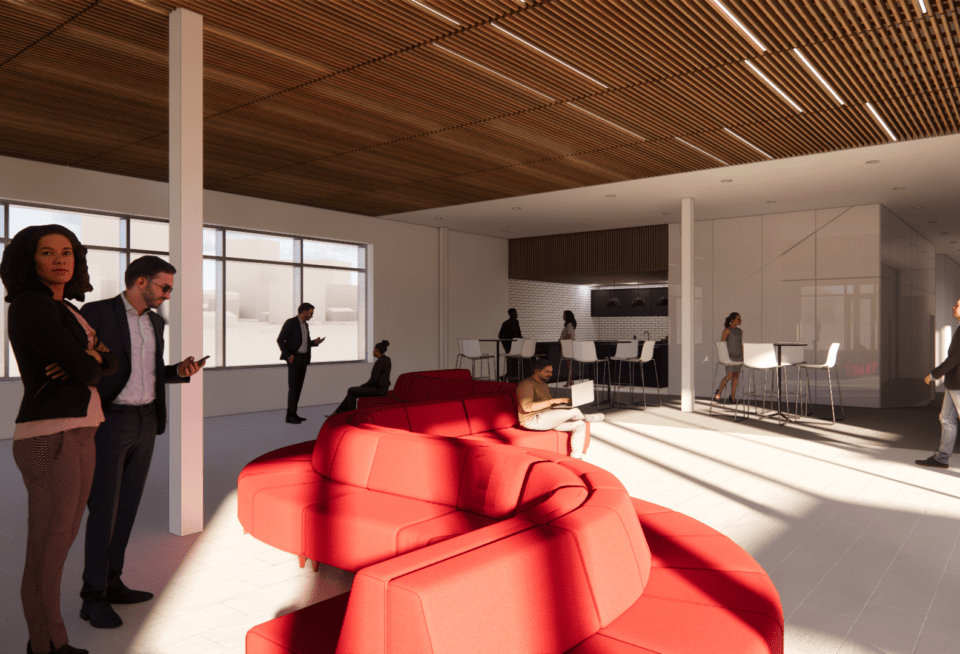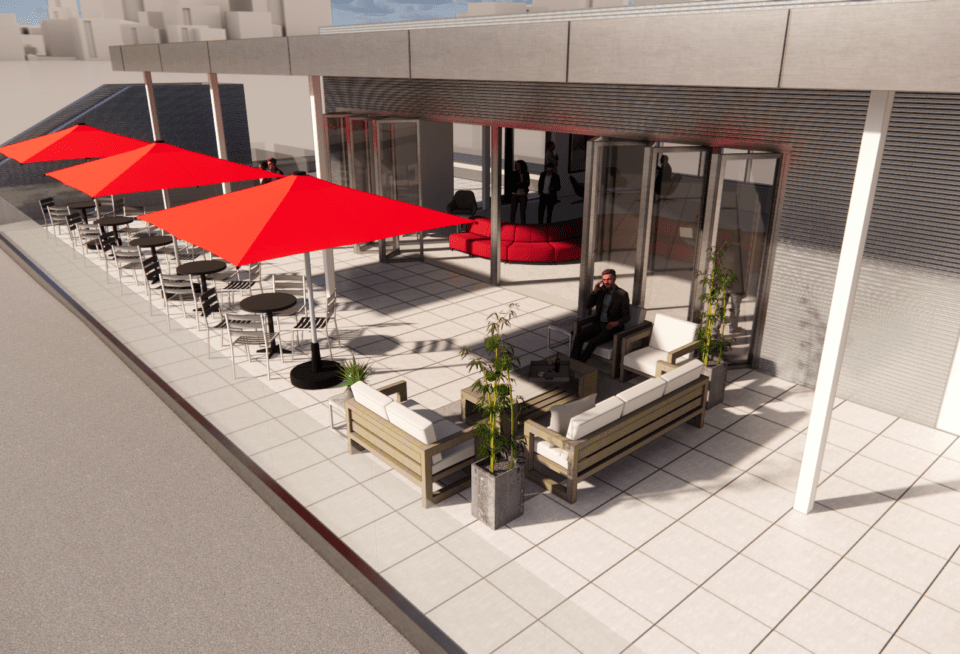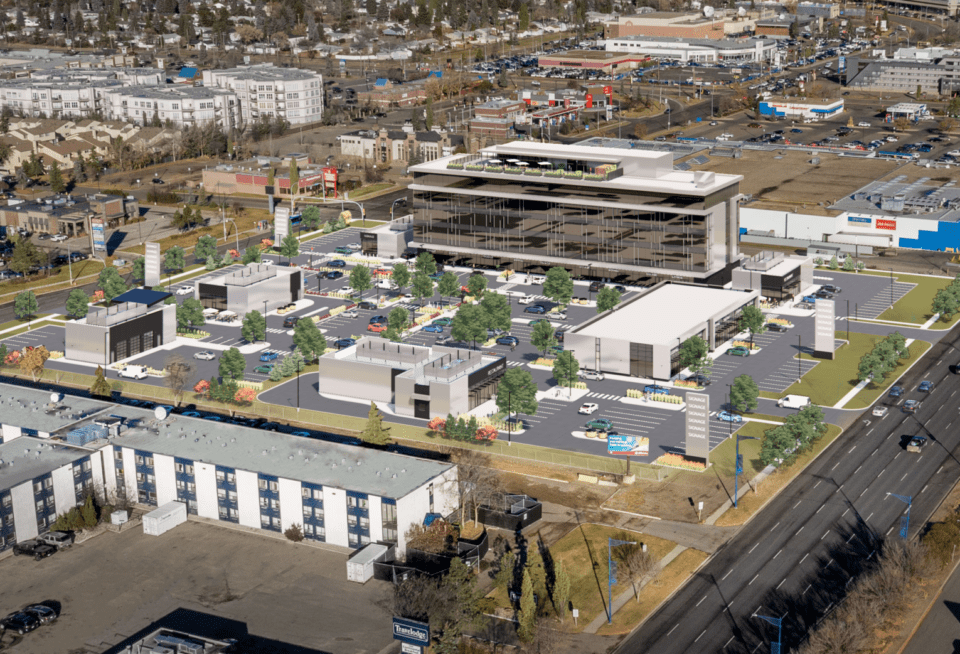 " alt="" width="960″ height="654″ data-src="https://everred.ca/wp-content/uploads/2021/02/Enscape_2022-05-17-14-16-56-960×654.png" />
" alt="" width="960″ height="654″ data-src="https://everred.ca/wp-content/uploads/2021/02/Enscape_2022-05-17-14-18-40-960×654.png" />
" alt="" width="960″ height="654″ data-src="https://everred.ca/wp-content/uploads/2021/02/Enscape_2022-05-17-14-21-55-960×654.png" />
Future home to national food and service franchises, a medical hub of specialists and practitioners, and professional firms in the real estate and construction industry. Please contact our sales team for more information and site availability.