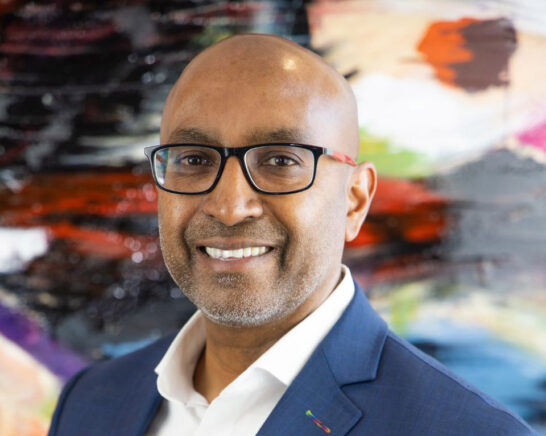 Sam Narayan
Partner and President
Sam Narayan
Partner and President
Sam Narayan has over 20 years of experience in Business and Real Estate, which he applies through direct involvement in a variety of businesses and property purchases of his own. A specialist in Edmonton's investment markets, he prides himself on being on top of the market and in many cases, ahead of industry trends.
Today, his focus is on companies EVER Real Estate Developments, RE/MAX Excellence, and RE/MAX Excellence Commercial Division.
Sam is currently Partner and President at EVER Real Estate Developments (EVER RED). As a Real Estate Developer, Sam has a track record of maximizing the rate of return for his investment partners. Sam strategically chooses projects that will create win-wins for investors, municipalities, and businesses, and he builds properties that fill a need in the market, and that support the development of the community.
As the Owner/Associate Broker of RE/MAX Excellence and RE/MAX Excellence Commercial Division, he also manages the day-to-day operations of the brokerage. Sam and the brokerage support over 185 agents through the diverse aspects of running a real estate business. He consistently brings valuable leadership and experience to elevate the performance of his team, and for doing so, achieved the 2014 and 2022 RE/MAX Broker/Owner Award for Canada.
Sam is also the Founder and President of EVER Excellence Foundation. Through the Foundation, stakeholders in RE/MAX Excellence and EVER Real Estate Developments maximize their impact in local and global communities through grants and scholarships.
Sam is a Director of NAIOP Edmonton Chapter Leadership, a Director of Edmonton Community Foundation, is an active member of the Edmonton Chamber of Commerce, the International Council of Shopping Centers, a former director of the Better Business Bureau, and a variety of other Commercial memberships.
On a more personal note, Sam is actively involved in the community through fundraising and volunteering for many events. He has two children and loves to golf, travel, and spend time with his family.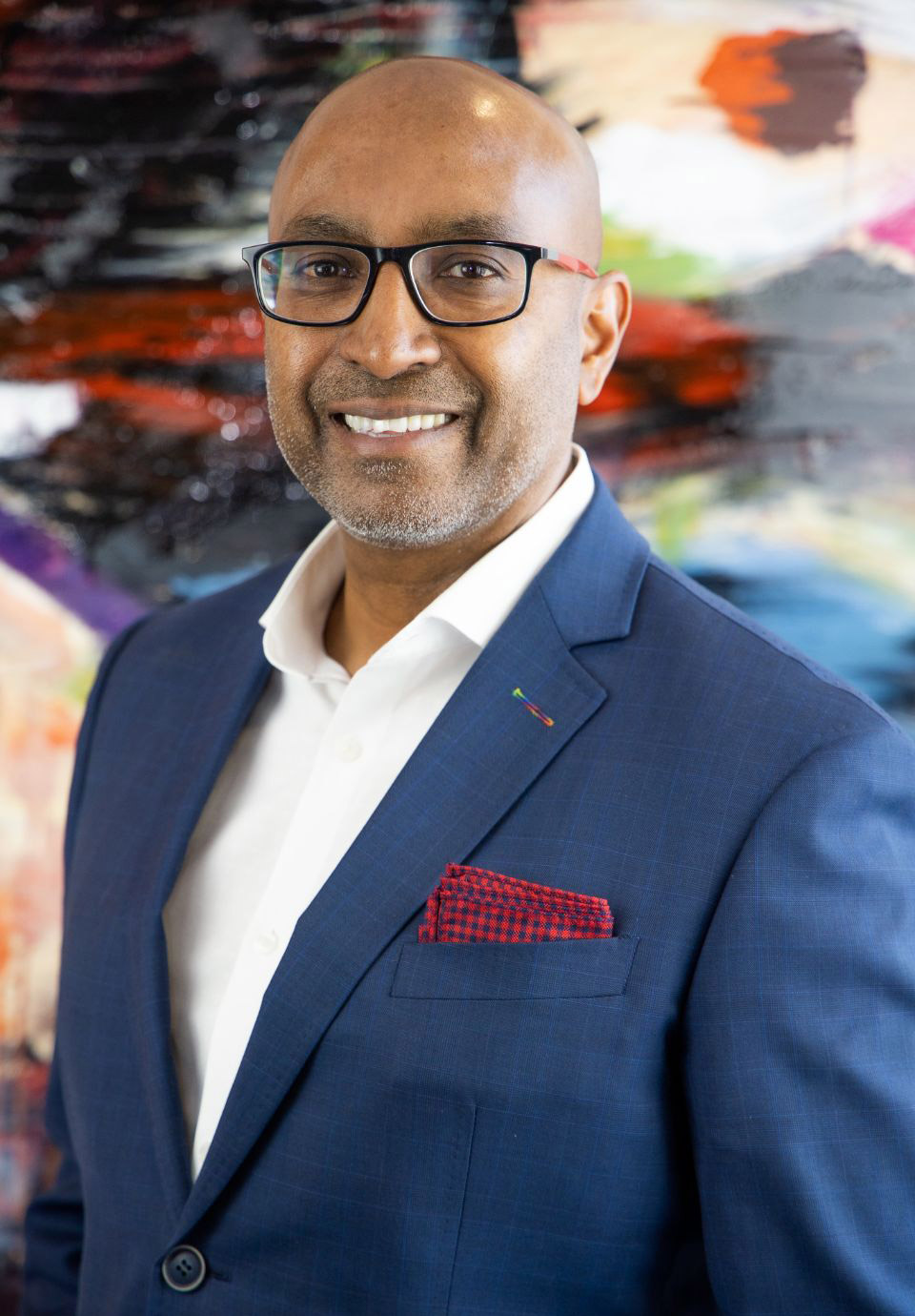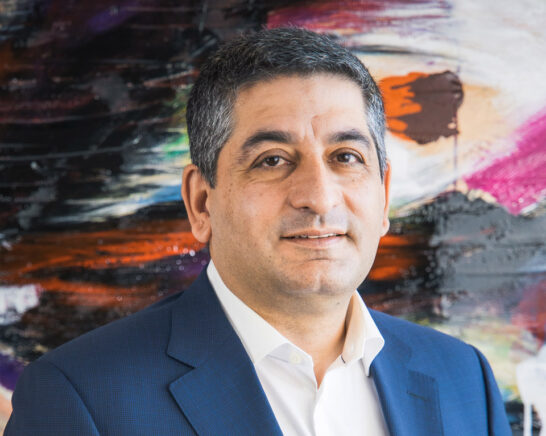 Bijan Mannani
Partner and CEO
Bijan Mannani
Partner and CEO
Bijan Mannani is a highly experienced business leader. As Partner and CEO at EVER RED, Bijan oversees the strategic advancement and financial oversight of each project and investor relations.
He has supported diverse teams in achieving corporate mission, managing daily operations, starting new ventures, business units, and projects, and assessing feasibility and acquisition of land parcels for single, multi-family and commercial developments.
Prior to 2018, he was President and COO of a production single and multi-family residential builder in Alberta, with a world-class panelization facility, for nine years. As chief control systems engineer and business manager of an engineering, procurement, and construction management (EPCM) firm, for fifteen years he led design, construction management and commissioning of national and international energy and petrochemical projects. He studied electrical (control systems) engineering at the University of Alberta and obtained his EMBA from Queens University in 2006.
Passionate about environmental sustainability, energy efficiency, waste reduction, and for leaving a better legacy behind by building communities and projects more responsibly, his goal is to live the vision of the organization he leads, devoted to organizational excellence, and driven to contribute to achieving triple-bottom-line results. He has served as a board member on Canadian Home Builder Association (CHBA) Edmonton Region board, and CHBA National NetZero Council, and supports many local and international charitable organizations.
Proud of being Canadian, he calls Edmonton Alberta home. He is blessed to have met his wife Eila at University, having her by his side, and for raising two driven children. He enjoys gatherings with friends and family, travel, reading, and racquet sports, and has an active social and professional lifestyle.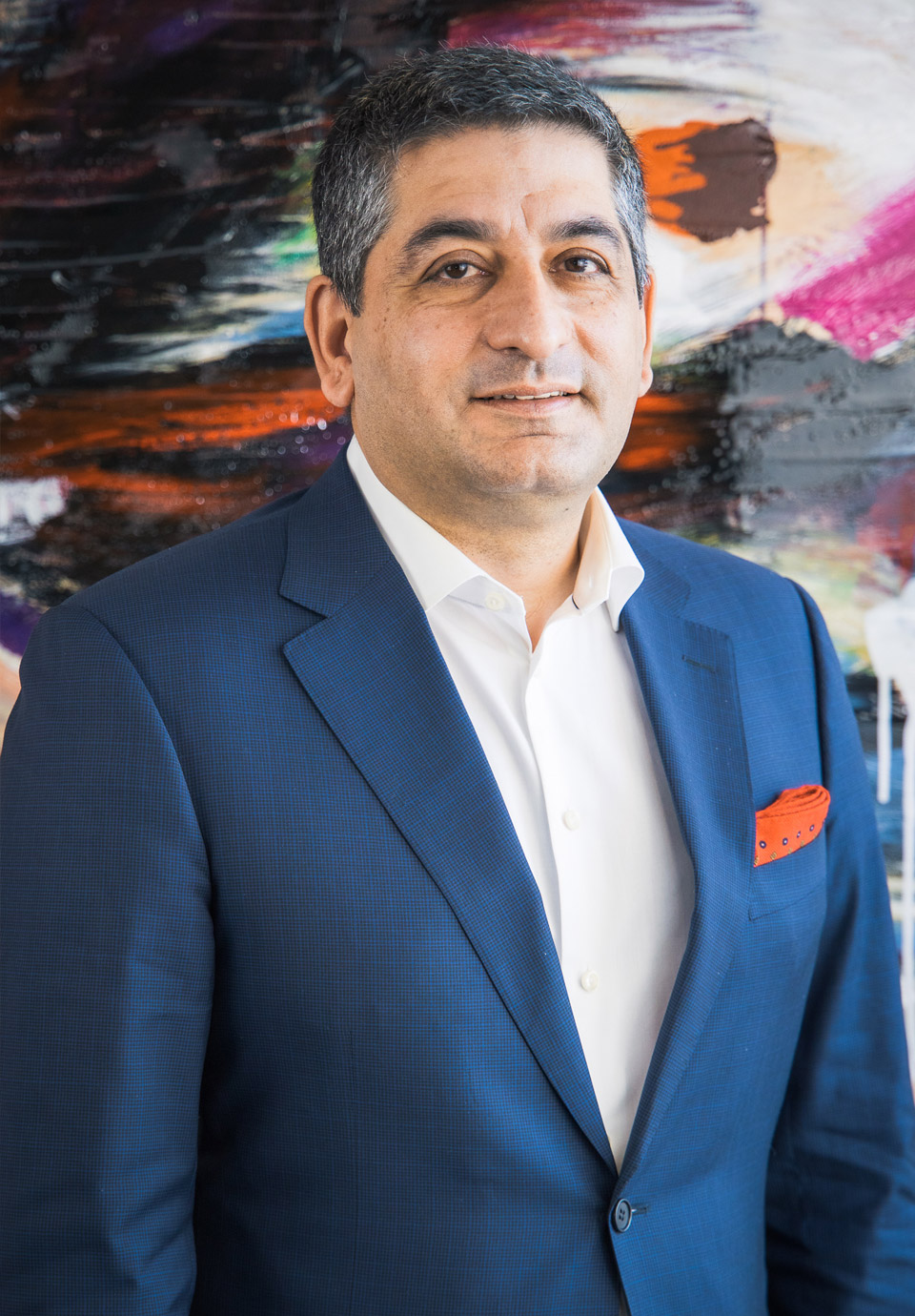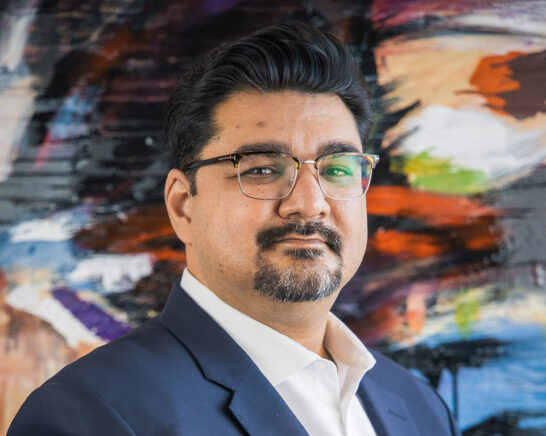 Rahim Rahemtullah
Partner and VP Sales
Rahim Rahemtullah
Partner and VP Sales
As Partner and Vice President of Sales, Rahim oversees the sales and leasing for a variety of real estate projects within EVER RED's listing portfolio. An expert negotiator and collaborator, Rahim is on the front lines with his clients and is continuously working to create win-wins. He matches clients with the right location for their business and shapes the ideal tenancy mix for EVER RED'scommercial centres.
As the head of the Sales and Marketing Department, Rahim is responsible for the successful leasing of all EVER RED's projects. With over 10 year's experience in commercial real estate, Rahim has successfully led sales and leasing teams in direct marketing, expansion of database networks, and contract negotiations. He is responsible for building relationships with municipalities and economic development divisions, ensuring alignment between community needs and EVER RED's development objectives.
Rahim also oversees operations on a day-to-day basis, coordinating amongst business units, and has a high level of involvement in the development of projects.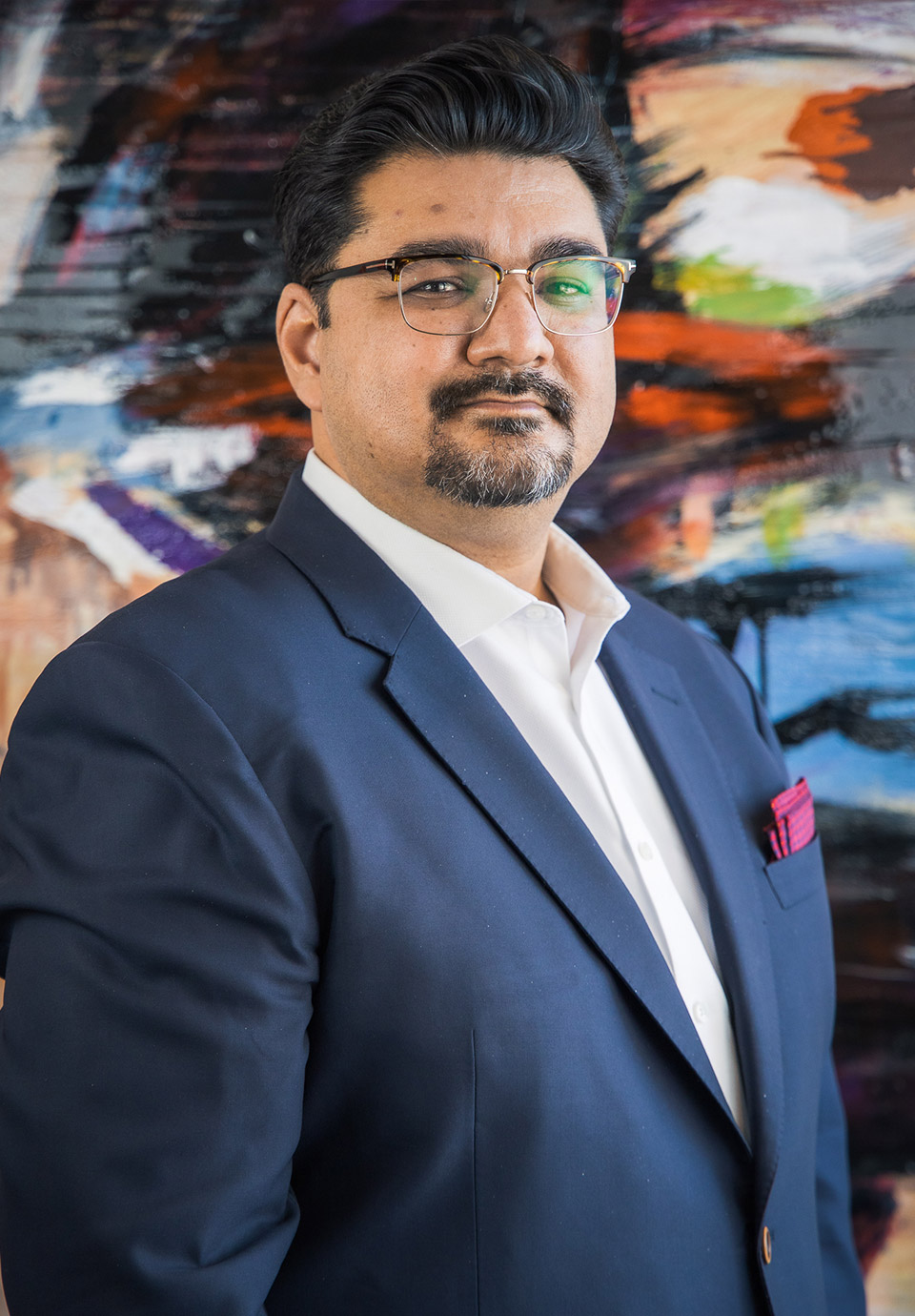 Real people working to build synergies, experiences, communities and more.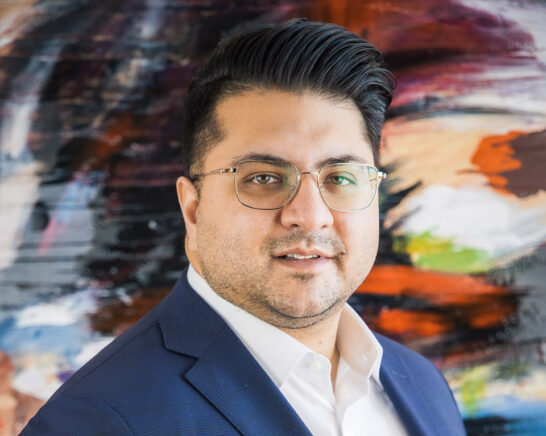 Aleem Popatia
Legal Counsel
Aleem Popatia
Legal Counsel
A successful corporate, commercial, and real estate lawyer with MLT Aikins LLP, Aleem takes an active role as Corporate Counsel for EVER RED. Aleem graduated from the University of Alberta obtaining a Bachelor of Commerce (Finance) and attended the University of Saskatchewan obtaining Juris Doctor with Distinction. Aleem has over 15 years of experience specializing in all aspects of real estate law including the acquisition, financing, and sale of commercial and residential real estate transactions, land development matters, limited partnership structuring, condominium development, and commercial leasing matters.
Aleem is Partner at MLT Aikins, sits on the Board of Trustees, Stollery Children's Hospital Foundation (2019-Present), he was the Legal Chair for the Ismaili Council Legal Board (2012 – 2015), a past Chair of the Business Law Section of the Canadian Bar, a Member of the Business Law, Real Property and Taxation Section of the Canadian Bar Association, and sat on the Board of Directors for Habitat for Humanity (2011 –2017)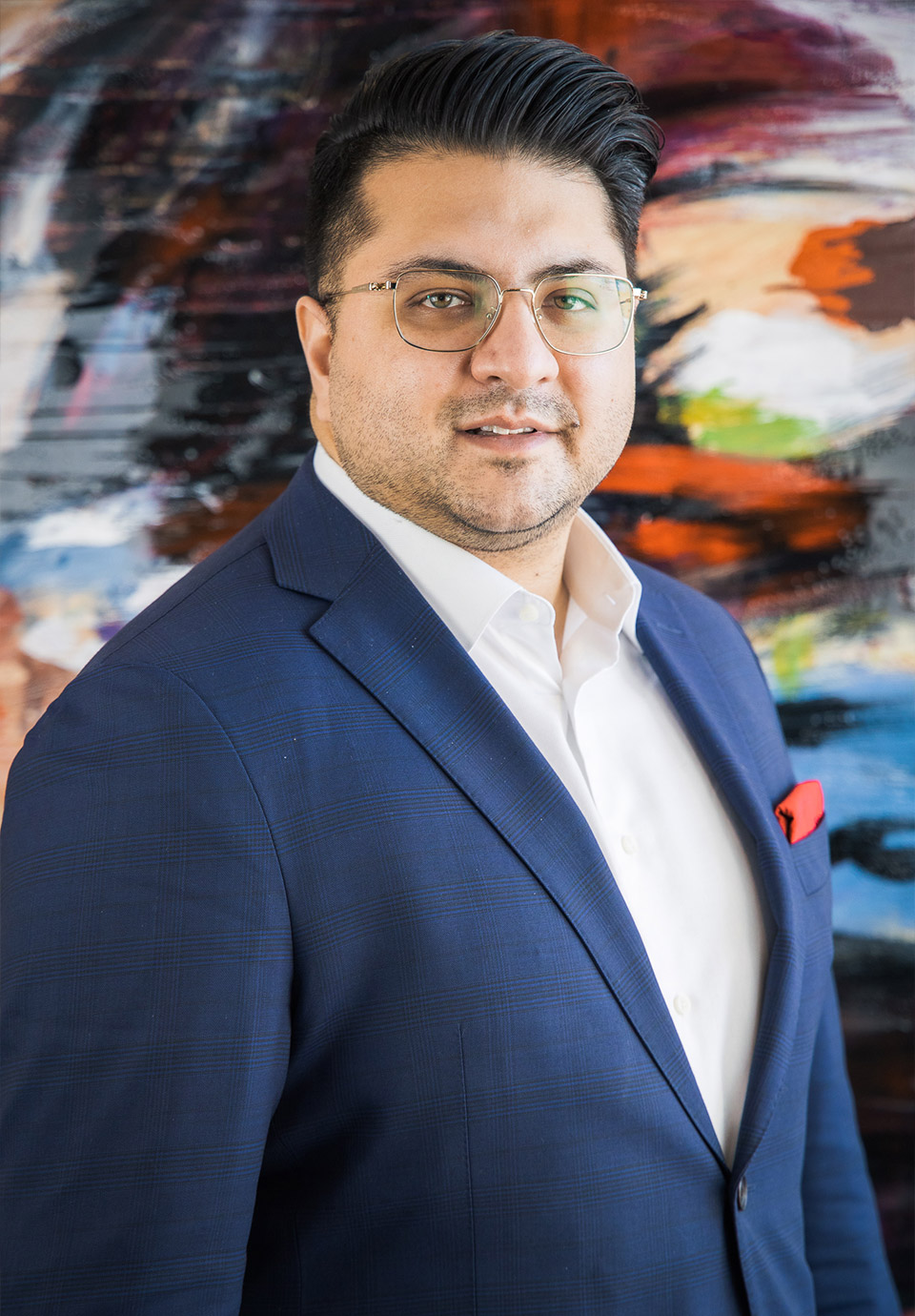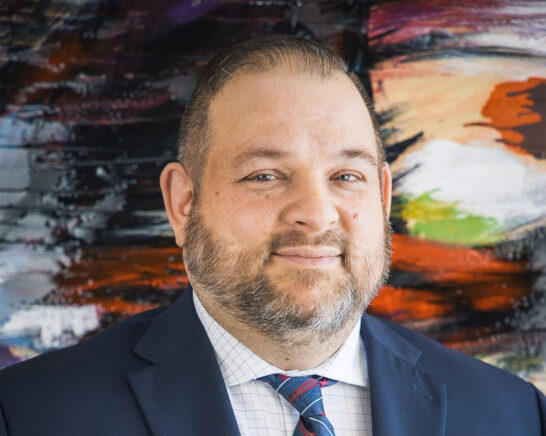 Dragan Mijailovic
Project Manager
Dragan Mijailovic
Project Manager
Dragan Mijailovic is our detail-oriented Project Manager. He has a Degree in Construction Engineering Technology from NAIT, and has extensive experience in both residential and construction project management, having started in the construction industry in 1998.
Dragan is responsible for overseeing timeline management, bid evaluations, costs and budgeting, vendor contract negotiations, and setting and clarifying project scope and contingencies. With an
endless checklist and extensive contact list, Dragan works with a variety of trades and vendors, and prides himself on being understanding, ethical, and considering both sides to every story.
Dragan's knowledge of supply chains and materials, attention to details, and vendor relationships make him great at this role. Always learning, Dragan stays up to date with the latest trends in Construction though engagement with various City Committees and news organizations.
Dragan loves the great outdoors, and spending time fishing and camping with his family.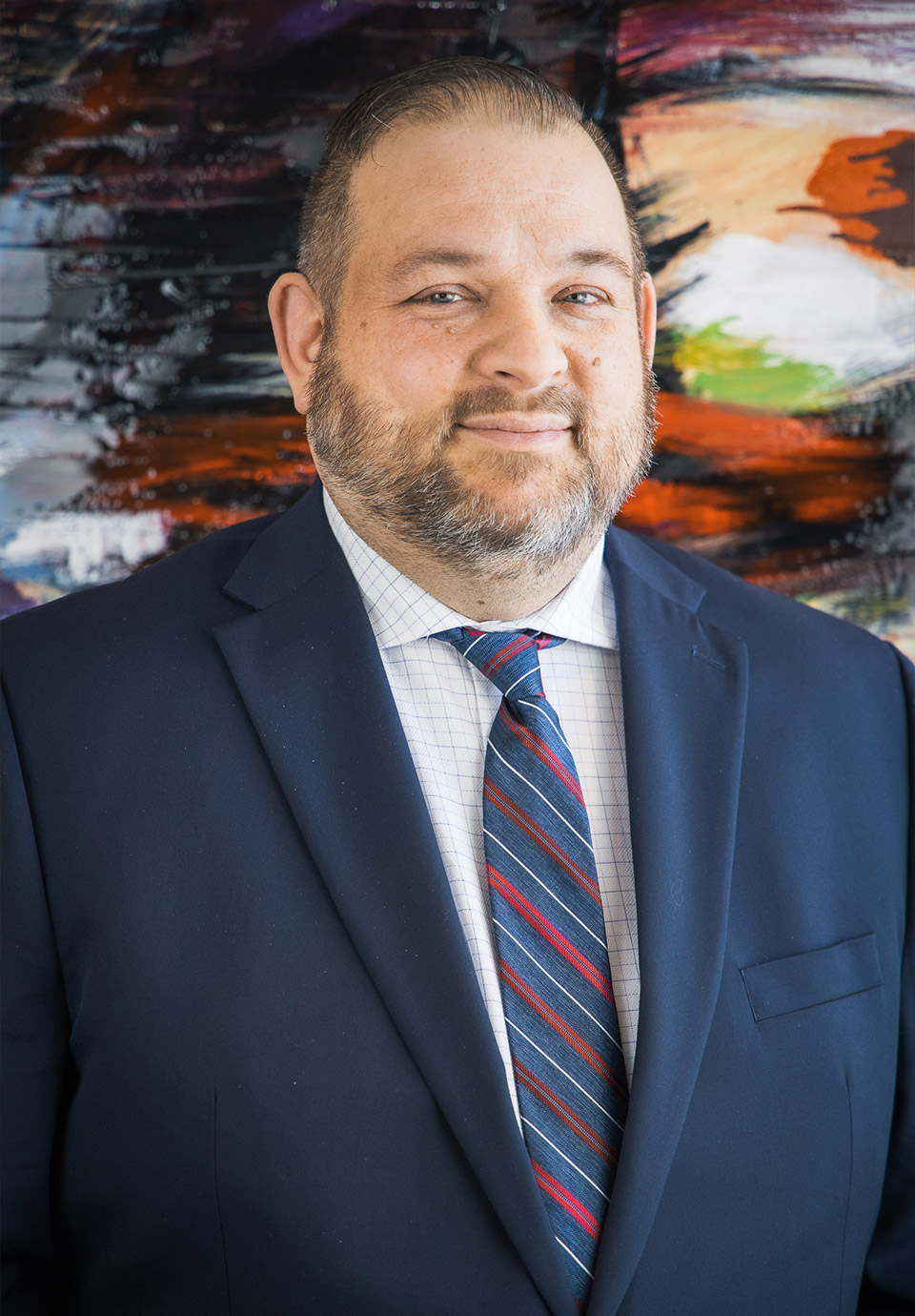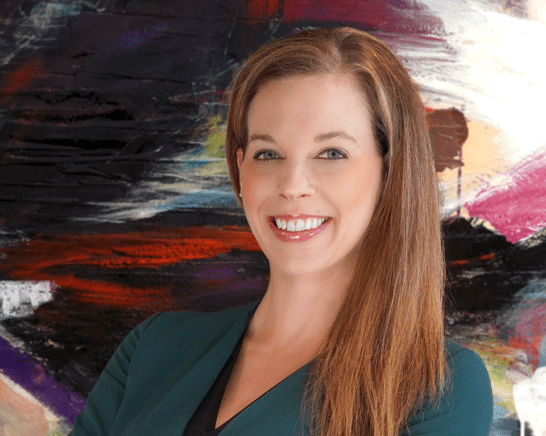 Alexandria Wiemer
Sales Manager
Alexandria Wiemer
Sales Manager
A licensed real estate agent, Alex assists the VP of Sales in all leasing transactions. She is largely responsible for all aspects of the leasing transaction process, from drafting offers and related documentation, to lease review, tenant coordination, and coordination between Sales and the various internal and external departments and advisors.
She has nearly ten years of administrative experience and is responsible for a variety of functions, including client relations, marketing, contracts, and development.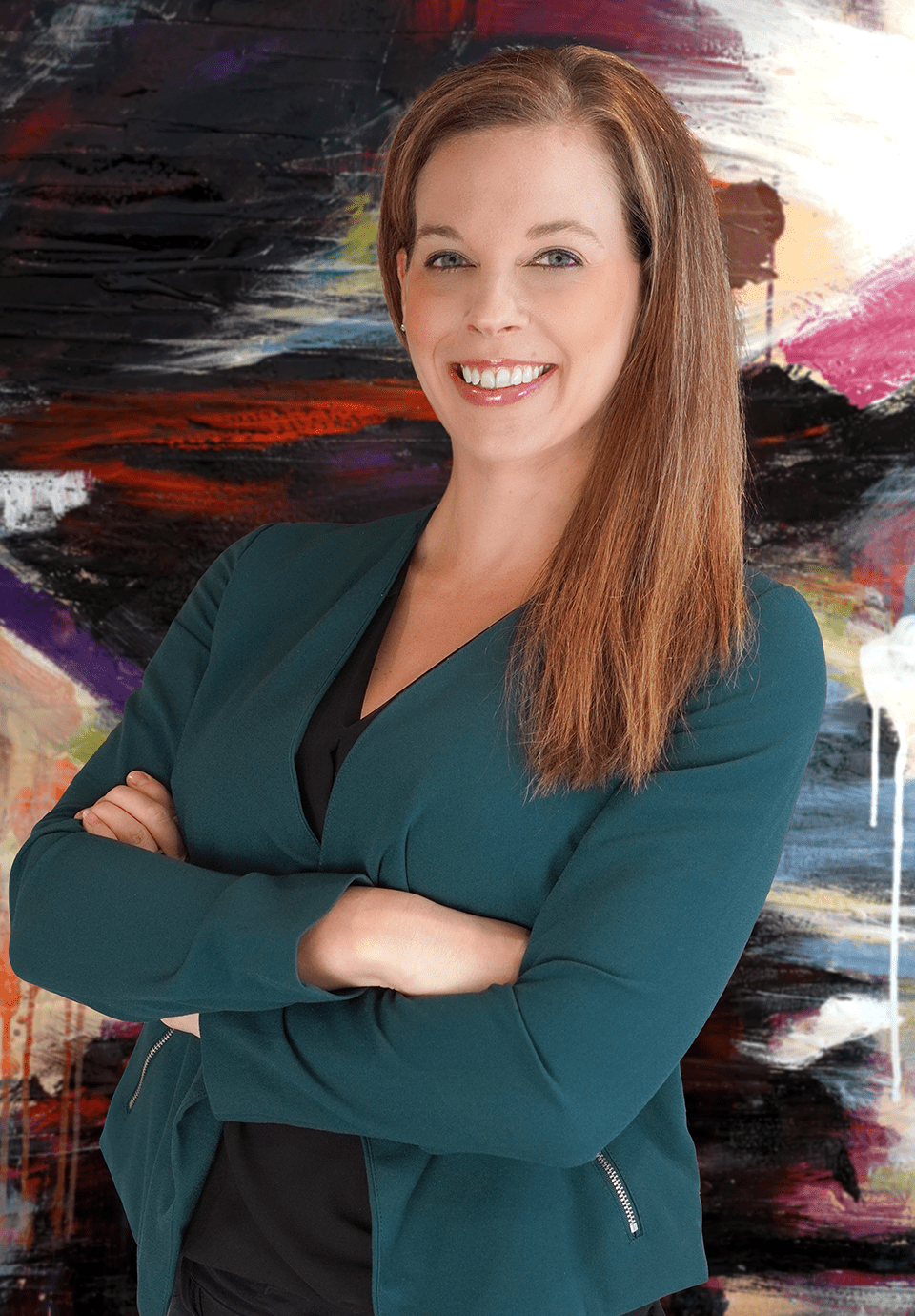 Sharp minds making bold moves in today's market.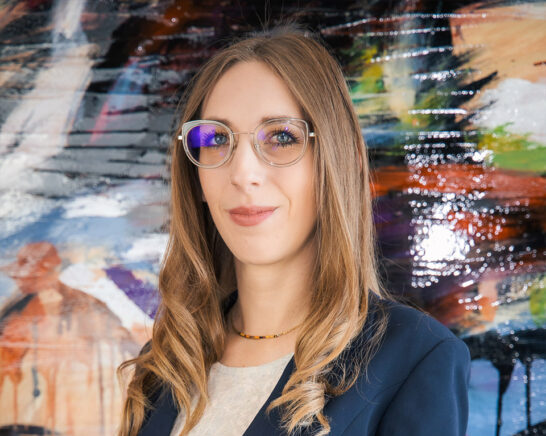 Danya LeBlanc
Marketing Manager
Danya LeBlanc
Marketing Manager
Danya is a marketing specialist with an eye for the big picture, and the details of a well-executed campaign. She has a Communications Degree from Thompson Rivers University, where she graduated with Honors and a Nomination for Valedictorian (2016). Her career background is punctuated with experience training real estate agents in marketing tactics, overseeing advertising and marketing campaigns at a local agency, as well as building a communications firm to service small businesses. She has over 8 years of experience from direct selling to graphic design, which she now applies to manage EVER RED's brand and marketing campaigns.
Danya's experience as Senior Marketing Coordinator with RE/MAX Excellence and RE/MAX Excellence Commercial Division provided her a unique understanding of the industry, which she uses in practical and targeted project marketing. She is responsible for directing and delivering on the day-to-day tasks of the marketing department, collaborating with the sales team on direct selling and campaign tactics, and aligning marketing strategies with the long-term goals of the projects.
Danya ensures that the marketing department runs with a smooth and intentional flow, tying together individual project marketing with the bigger picture of EVER RED's long-term vision andmission.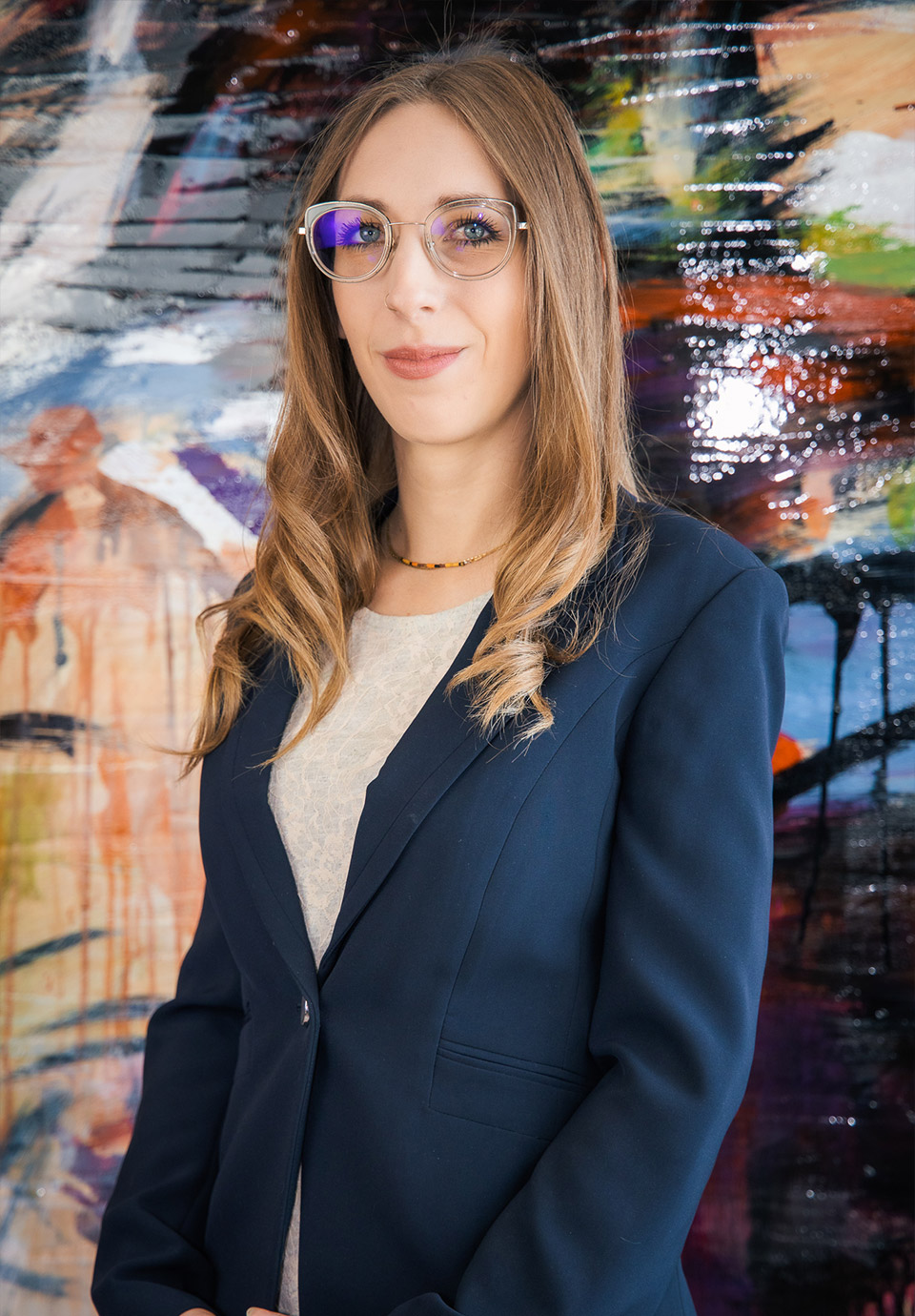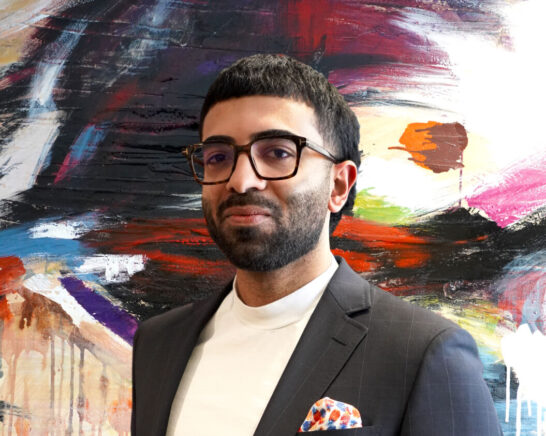 Shiva Narayan
Business Analyst
Shiva Narayan
Business Analyst
As Business Analyst, Shiva Narayan is our secret weapon to ensure the highest level of research and analysis has been conducted before moving forward with an acquisition or development. Shiva provides value to our clients, investors, and partners by pulling together the full picture of any opportunity; the pro forma, tenant mix, cash flow, demographics, industry trends, and marketing intelligence. Shiva helps to ensure the future prosperity of commercial developments by providing the groundwork to ensure that what we build is going to be ideal for future businesses using the space.
Shiva takes pride in being able to create an efficient pro forma analysis with a clear view of how the cash will flow for the commercial property. He is also able to perform in-depth analysis on demographics and criteria for what makes a property a good location.
Shiva is a graduate of the University of Alberta; he holds a Bachelor of Commerce with a major in Marketing. Shiva is consistently reading the latest reports and studies in commercial real estate and keeps the team apprised of current trends in the industry and the state of the Edmonton market.
Shiva loves spending time with his family and his puppy. He enjoys working out and playing and watching many different sports.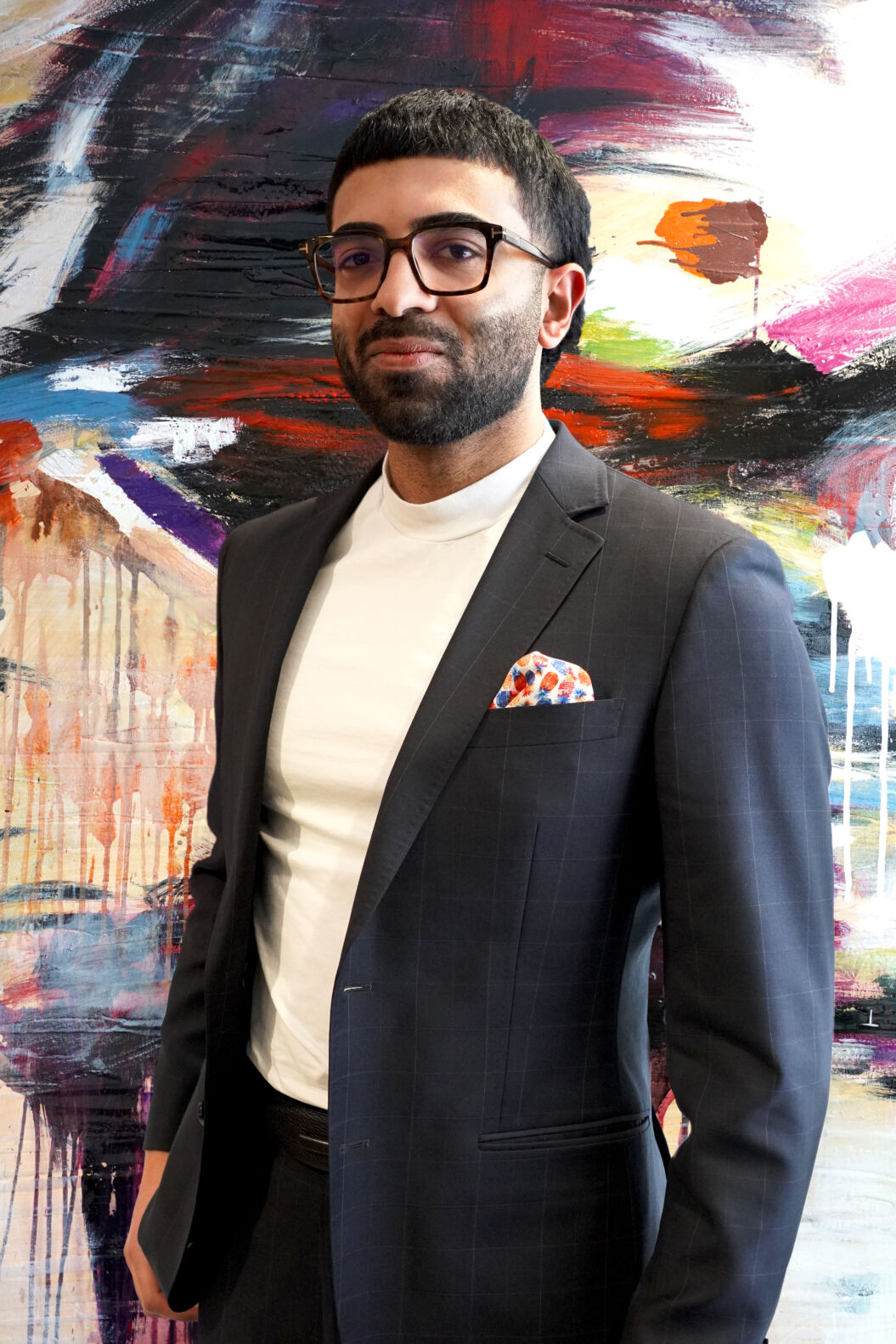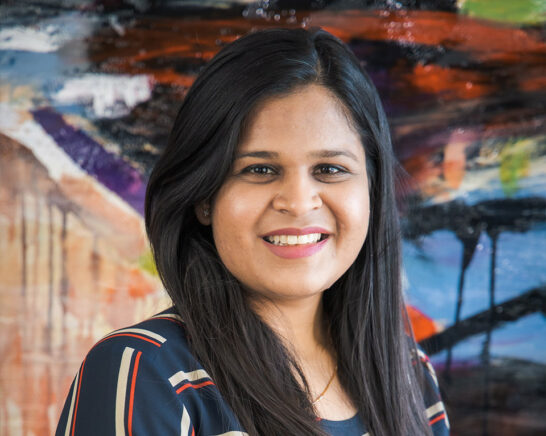 Eliza Jiwani
Accountant
Eliza Jiwani is a passionate and hardworking accounting professional responsible for management of our accounts payables, receivables, capital account management, auditing, and ensuring our transition management is facilitated with a variety of processes and stakeholder groups.
Eliza's educational background includes a Bachelor's Degree in Business Administration with a major in Finance/Accounting. She has experience in client services, as well as bookkeeping, which she lends to effective communication with our stakeholder groups and vendors.
Eliza is passionate about spending time with family. She came to Canada in 2018 and is looking forward to exploring Canada's quiet and beautiful places, learning new things, and making the most of everyday opportunities.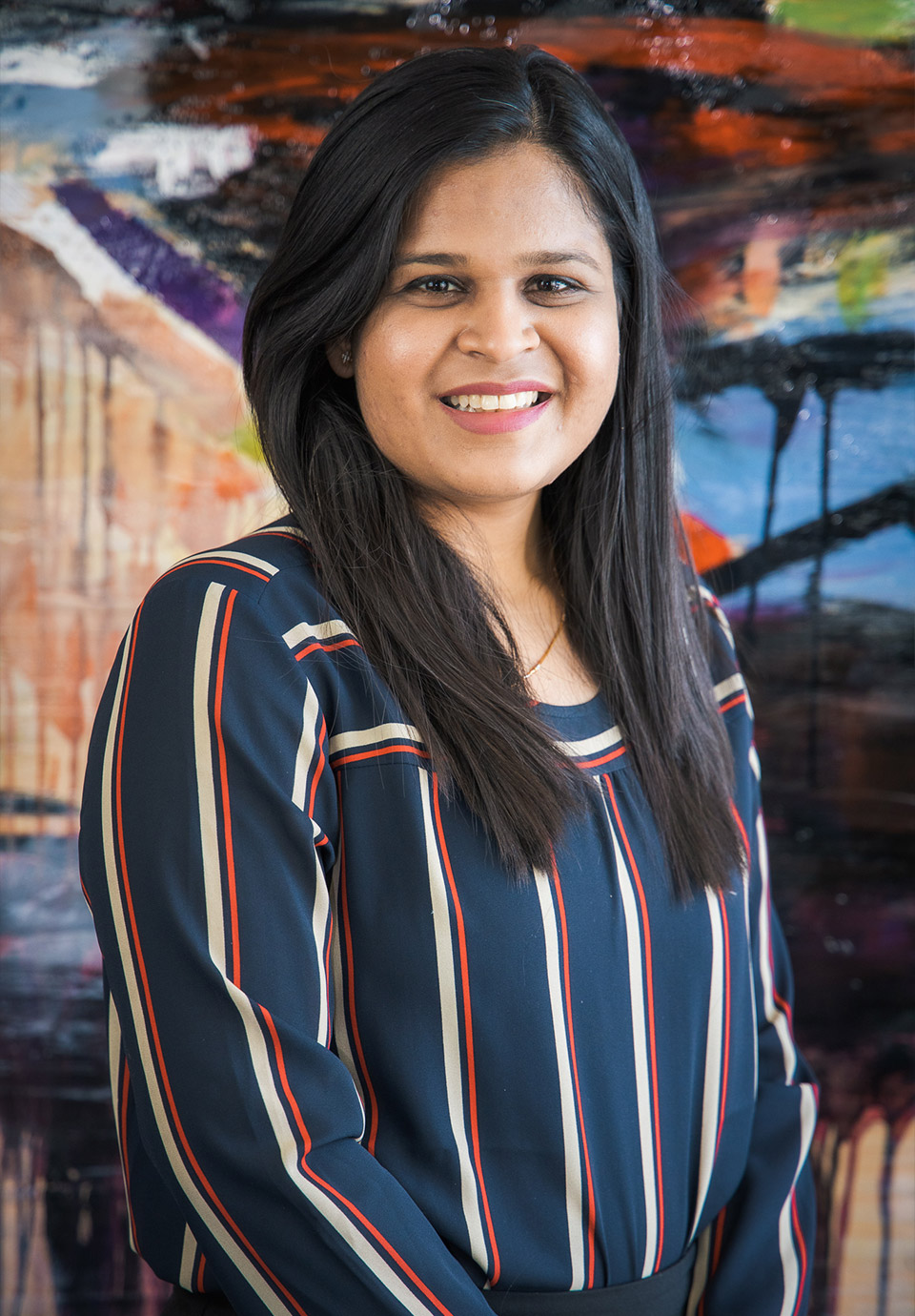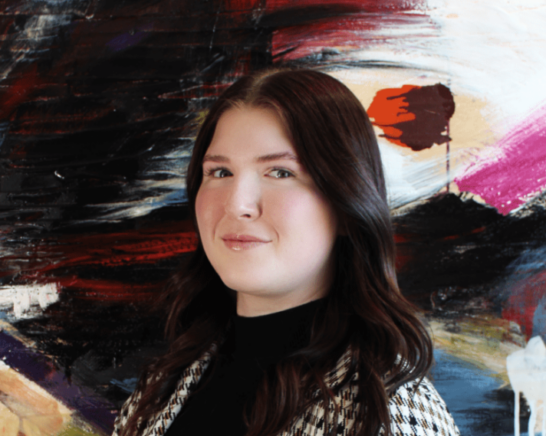 Sydney Pshyk
Marketing Coordinator
Sydney Pshyk
Marketing Coordinator
Sydney comes to the team as the marketing coordinator. She has experience across several fast-paced industries including non-profit, tourism, and automotive. Sydney holds a Bachelor of Commerce degree with a major in Marketing from MacEwan University.
Sydney's marketing passion is to define the identity for brands and campaigns to make the most impact in the marketplace. She believes excellence is found in the details and that consistent, meaningful communication is what sets successful brands apart. She also has plenty of experience in the digital space including website design, graphic design, and content creation and management.
In her free time, Sydney enjoys spending time with her horse and exploring all things new and exciting in Edmonton.